For four decades, the Alameda Architectural Preservation Society (AAPS) has offered its annual Legacy Home Tour to increase public awareness and appreciation of Alameda's range of historic architecture.
This year, because of the pandemic, the September 26th event will be a self-guided walking tour that highlights the architecture of the Leonardville-Bronze Coast neighborhood. Docents stationed along the route will guide visitors and answer questions. Past AAPS President, Denise Brady, will narrate the pre-recorded audio tour.
What You'll See
The tour highlights the architecture in and near the Leonardville Heritage Area, a neighborhood defined by Clinton Avenue, Grand Street, San Antonio, and Chestnut Street. Leonardville shows up on Google maps.
Denise Brady says, "What makes this tour a particular pleasure for walking is that there is an amazing variety of architectural styles concentrated within six blocks. Included are Victorian, Colonial Revival, Craftsman, Art Deco, and pre and post World War 2 era homes with construction dates ranging from 1878 to 1951."
The audio tour describes roughly 80 houses. If you purchase the printed guidebook, you will see 50 entries. However, some describe more than one home because there are couplet or triplet houses that are nearly identical.
About AAPS
Alameda Architectural Preservation Society was founded in 1972 when Victorian homes were routinely demolished and replaced with apartment buildings. AAPS continues to advocate for the preservation of historically significant architecture. Their annual historic home tour is an essential tool in cultivating support.
Denise Brady is a local realtor and expert in Bay Area architecture from the decorative Queen Victoria era to the simpler lines of the 1960s. "Of course, people love to get inside the beautiful old homes. There's natural voyeurism," she says, laughing. "And when people become engaged with the unique qualities of vintage homes, they want to preserve them."
Alameda has over 4000 buildings on the Historic Study list. AAPS aims to help homeowners and business people appreciate the historic nature of their properties and learn restoration techniques.
How To Attend
This year's Legacy Home Tour will be held on September 26th, 10 am to 4 pm. Tickets are $20 and can be purchased on Eventbrite.com by searching for "Leonardville and Beyond Architectural Self-Guided Tour." Tickets will also be available at 891 Union Street on the day of the event. Find more information at the Legacy Home Tour website: https://alameda-legacy-home-tour.org/.
Each ticket enables you to receive a smartphone/tablet app from the Apple Store or Google Play that contains the tour with narration and a link to a downloadable PDF of the tour booklet. The app can be downloaded to different devices in your family group.
You have until October 24th to purchase the app. Once purchased, you can take the walking tour at any time on your own. Sunday, September 26th, there will be costumed docents along the tour route to act as guides. Allow 90 minutes to two hours. Funds raised benefit the Alameda Architectural Preservation Society.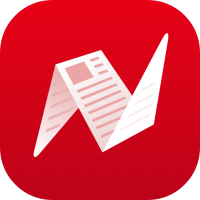 This is original content from NewsBreak's Creator Program. Join today to publish and share your own content.