Alameda Backyard Growers' (ABG) upcoming plant swap is an excellent opportunity if you love all things botanical or wish to improve your home or garden with new plants without breaking the bank. ABG invites the community to a socially distanced outdoor plant swap on September 26th, 2 to 3:30 pm. Admission is free, but you must register in advance.
What is a Plant Swap?
A plant swap is what it sounds like—a forum for swapping plants with fellow gardeners. These events allow gardeners to come together to share seeds, cuttings, and transplants from their gardens. It is a great way to safely connect with the community in an outdoor environment. It is customary that you take no more plants home than you bring to the swap.
Start Propagating Now
If you'd like to go, now is the time to start propagating, so you'll have plants to trade. Popular houseplants that are easy to propagate include jade, spider plants, pothos, succulents, and dracaena stalks.
Click on the links below for helpful information on how to propagate each of these.
Who Are the Alameda Backyard Growers?
ABG describes itself as "a network of gardeners in Alameda, California who are interested in growing food and donating extra fruit and vegetables to the Alameda Food Bank." Their goal is to provide information about and increase involvement in urban food growing. Their motto is "Grow community, one veggie at a time." ABG holds monthly educational events and hosts special events such as the plant swap.
What to Know Before You Go
To attend the swap, you must:
Wear a mask and maintain 6 feet of distance from others.
Use provided hand sanitizer before entering the plant swap area.
Bring at least one plant to donate to the swap.
Make sure plants are clearly labeled. Plants should be in good health and in healthy soil to minimize the possible spread of garden pathogens.
Other garden-related items are also welcome, such as books, magazines, tools in good working order, and seeds. These will be placed on the FREE table.
The location is outdoors in West Alameda and will be announced 48 hours prior via email reminder. Please be sure to register with a valid email address—register by clicking here.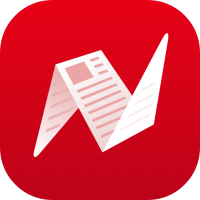 This is original content from NewsBreak's Creator Program. Join today to publish and share your own content.