On August 30th, 2021, the City of Alameda (the "City") held its fourth and final virtual open house to hear feedback from the community about its Slow Streets Alameda project. Rochelle Wheeler, City of Alameda's Senior Transportation Coordinator, presented an overview of the program. Sarah Henry, City Communications and Legislative Affairs Officer, facilitated community discussion.
What Are Slow Streets and How Did They Begin?
Slow Streets are streets closed to through auto traffic. Local traffic is still allowed by people who live on the streets or who need to make deliveries and by people biking. The City began this project in May 2020 in response to COVID pandemic conditions, including:
Residents having to shelter in place
Gyms, parks, pools, and workplaces closed
Physical distancing required, which resulted in people often stepping off sidewalks to stay further from each other
The program's objectives were to create more space for people to safely walk the streets and opportunities for people of all ages and abilities to be physically active such as by walking and running.
The City has installed 4.7 miles of Slow Streets in Alameda on these streets:
Pacific Ave (Ninth to Oak Streets)
San Jose Ave (Morton to Oak Streets) + Morton St (San Jose to San Antonio Avenues)
Santa Clara Ave (Pacific Ave to Sixth St)
Versailles Ave (Fernside Blvd to Otis Dr)
Orion St (West Midway Ave to Pearl Harbor Rd)
How Were Slow Streets Selected?
The City sought to choose:
Streets where there were existing bike routes
Streets where future bike boulevards are planned per the City's draft Transportation Plan
Streets that were already well-used for walking and biking
Streets with lower traffic volume
Streets recommended by the community from an initial survey
The program is currently set to stop after October 31st, 2021. Consequently, the City has been soliciting feedback from residents through a written survey and public open houses to determine whether the community would like to continue the program, and if so, whether modifications are needed.
The written survey ended on August 29th. Over 2000 Alamedans participated. Results will be posted on the City's website as soon as they are available.
What Is Currently Planned?
Rochelle Wheeler indicated that what is currently planned is:
Continued maintenance of the slow streets, such as by replacing sandbags and signs
Adding barricades
Replacing cones, which frequently get knocked over or moved, with flex posts
"Daylighting" intersections to make everyone more visible. Daylighting is a pedestrian safety measure achieved by removing parking spaces adjacent to curbs around an intersection, increasing pedestrians' and drivers' visibility. It is especially helpful to children, who often cannot see, or be seen by, oncoming traffic.
In select locations, the City will pilot test speed cushions and install temporary neighborhood traffic circles.
Community Feedback at the Open House
A real-time survey of the open house participants revealed that a slight majority favored continuing the slow streets, while a minority felt that slow streets might have been good during the first part of the pandemic, but now it's time to phase them out.
In addition to evaluating community feedback, the City is performing traffic data analysis, collision analysis, and taking feedback from the Fire, Police, Public Works, and Waste Departments as part of determining how to move forward
Meeting participants voiced a variety of opinions both for and against. Some examples were as follows:
Speaker Anne said she was opposed to the slow street at Versailles and Buena Vista out of concern for the safety of Edison students. She argued that the one-block area between Lincoln and Buena Vista on Versailles is heavily used by vehicles during school drop-off times and consequently not appropriate as a slow street.
Other speakers similarly expressed mixed feelings, noting that slow streets provided benefits in some areas but created problems in others. Speaker Gina added that she felt that the time for barriers is over. She argued that there were other ways to slow down traffic where it is going too fast, such as by adding stop signs and speed bumps.
Speakers Stephen and Brock, who both live on Pacific Avenue, commented that they love the slow streets and hope they continue. Stephen said he feels that his family is getting to know more neighbors, and there is a greater sense of community. Brock feels the street is much safer now that traffic has been slowed down.
Speaker Birgitt said she was highly opposed to slow streets and wants to see them eliminated immediately. She felt slow streets had created dangerous traffic situations, which resulted in her almost getting into accidents.
She further expressed that certain Alamedans are being preferred over others. She argued that slow streets were installed in low-traffic areas with low-density housing and higher-income residents. This caused cars to divert to higher traffic areas with higher density housing and lower-income residents.
Speaker Chris said he strongly supported slow streets, noting that he feels a greater sense of community where kids can play safely and musicians can perform on weekends. He also felt that Alameda would be less likely to experience street crime because of the greater number of pedestrians out on the streets.
Speaker Michael also strongly supported slow streets, echoing its fostering a greater sense of community among the people who use them, including everyone from pedicab users, to children riding tricycles to sight impaired runners. However, he felt they could be improved by removing barriers and using stands instead that could fold down when an emergency vehicle needs to get through. He also wanted to add north-south slow streets to create a network of slow streets to get around Alameda. He noted that currently, there are only east-west slow streets.
Speaker Jay felt that slow streets had been helpful in the early stages of the pandemic but felt they had outlived their usefulness now that people know how to stay socially distanced and get out of each other's way.
Next Steps
Rochelle Wheeler concluded that the City staff appreciated hearing everyone's feedback, noting that Slow Streets Alameda is such a wide-ranging program that it is difficult to know how it's working everywhere in the City at all times without hearing back from the community.
City staff will next compile all feedback and present a recommendation to the Transportation Commission on September 22nd and the City Council in October. To stay up to date on developments, sign up for the Slow Streets mailing list here (listed as "Transp - Commercial and Slow Streets.")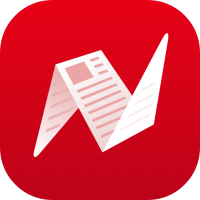 This is original content from NewsBreak's Creator Program. Join today to publish and share your own content.