On August 27th, the sixteen-day launch window opens for Astra Inc. of Alameda, California, for its U.S. Space Force test rocket. If successful, Astra has a dozen more of these rockets ready to roll off its production line and has plans to launch rockets three more times this year. The test rocket will launch from Astra's spaceport in Kodiak, Alaska.
Astra CEO Chris Kemp says he is excited about this launch because the company is testing numerous upgrades from the previous launch in December, which reached space but didn't reach orbit. Astra has tuned its engines to use all of the fuel in both stages of flight, which was the primary reason the previous rocket fell just short of orbit last year. They have also made several other upgrades to increase the rocket's reliability and performance.
Commercial Rocket Launches
Kemp expects this rocket to be successful so that Astra can start production and launch rockets for customers later this year. The Department of Defense Space Force is its first commercial launch customer. The company also recently announced that Spire and Planet, global data companies, are new customers. Spire plans to begin launching in spring 2022.
Kemp says Astra's Spacehawk Development and Production Facility at Alameda Point can make one rocket per month. However, the facility is in the process of tripling its size with plans to increase its production rate to one per week and ultimately to one per day.
Astra's History and Mission
Chris Kemp and his co-founder Dr. Adam London began Astra in 2016 with a mission to provide daily access to space. They were trying to figure out how to take satellites built by numerous companies in Silicon Valley into low Earth orbit as inexpensively as possible.
With so much demand for satellite information, Astra saw the opportunity to capture economies of scale. The company went public (NASDAQ: ASTR) in July 2021.
Business Model
Bryson Gentile, Vice President of Manufacturing, says, "Our thesis is that we can make a super low-cost rocket by taking advantage of the last ten to twenty years of automotive technology and bringing that to the rocket industry. That's unique to our approach."
Astra aims to design the simplest rocket that scales. They also reduce costs by not using exotic materials. Nick Foster, Head of Machine Production, explains, "Everything (in our machine shop) is commonly available and easily sourced to ensure quick lead times."
Another significant cost saver is having its test facility located within hundreds of feet of its manufacturing facility. Andrew Pratt, Head of Test and Launch, explains that Astra has a water deluge system to suppress sound and heat from the engines.
Whereas traditional companies have to test rockets in remote locations such as the middle of the desert, Astra rolls its rockets across the street from its manufacturing facility to its testing facility, puts them on a stand, and runs the test.
Improving Life on Earth
Astra says its mission is to "Improve life on Earth from SpaceTM." Product Manager, Carolina Grossman, says she is excited about the positive impacts space work has on the future of human life on Earth, for instance, from GPS and cell phones and in areas of energy improvement, technology, and medicine. "The world is going to be a very different place when it's as easy to put a satellite into orbit as it is to send a package across the country. We're going to see new applications that no one has ever imagined that will help improve life here on earth."
For instance, in February, NASA awarded Astra the launch contract for the TROPICS mission. This Earth Science mission consists of six small satellites that will observe tropical cyclones, aiming to improve the scientific community's understanding of these dangerous weather events.
Rocket Launch Livestream
To watch the livestream of Astra's rocket launch, check here.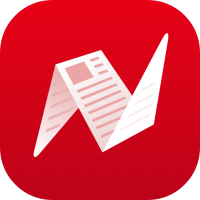 This is original content from NewsBreak's Creator Program. Join today to publish and share your own content.