Calling all jazz lovers, costume lovers, and history buffs! On August 21st, Legacy of Black Genius, an Oakland-based consortium of small businesses, hosts the Underground Renaissance, a 1920s/30s Harlem Renaissance-themed supper club event with live music.
Participants will hear the music of the era and interact with impersonators representing iconic figures, including:
Ella Fitzgerald
Muddy Waters
Billie Holiday
Cab Calloway
Langston Hughes
Adelaide Hall
Katherine Dunham
Artists will perform covers of music by these famous performers along with their own tunes. Guests can enjoy a meal with desserts before the show, snacks and drinks during the performances, and being transported back to the era through blues and jazz music. Costumes such as 1920s/30s style dresses, suits, hats, furs, capes, and greatcoats will be admired but not required.
Capacity is limited to comply with Covid guidelines, and masks are required. The event will be held from 8 pm to midnight under the stars at "The Island" at 809 50th Avenue in East Oakland.
History of the Harlem Renaissance
Harlem Renaissance refers to the development of the Harlem neighborhood in New York City as a Black cultural mecca in the early 20th century and the subsequent social and artistic explosion. From roughly the 1910s through the mid-1930s, the period is considered a golden age in African American culture, manifesting in literature, music, stage performance, and art.
Out of this era emerged iconic performers, such as Duke Ellington, Louis Armstrong, Cab Calloway, Adelaide Hall, Bill "Bojangles" Robinson, Ethel Waters, and many more. Characterizing the Harlem Renaissance was the idea that African Americans could challenge the pervading racism and stereotypes of the era through intellect and the production of literature, art, and music.
Commemorating Marcus Garvey
Mia Jackson of Authentik Afrikan and one of the Event Organizers says, "We're holding this event in recognition of the honorable Marcus Garvey's birthday. (Garvey was the founder and first President-General of the Universal Negro Improvement Association and African Communities League in 1914.) With an all-star guest list, you'll get to meet notables and be entertained by jazz and blues greats!"
A Cooperative of Black-Owned Businesses
Legacy of Black Genius, the event organizer, is a cooperative of eight Oakland-based black-owned businesses, including:
Repaired Nations, a cooperative incubator, brought the group together and helped them organize and bring the Legacy of Black Genius to life. Members work cooperatively to promote their businesses and African American arts and culture.
Aside from sharing the costs of photography and editing in support of their businesses, their first cooperative art project was a fashion show called Ashe Slay that featured emerging East Bay fashion designers and music artists.
Unique African-American Costume Event
Mia Jackson says, "Underground Renaissance is special because not only have we learned a lot about the artists that we are portraying, we'll be able to share this history in a fun and engaging way. As a costume creator, I haven't experienced any African-American-centered events of this nature, so I'm excited to break new ground!"
How You Can Go
Tickets for the Underground Renaissance event at 809 50th Avenue in Oakland on August 21st, 8 pm to midnight, are $50 and available through Eventbrite here. Dinner can be added for $15 in advance.
References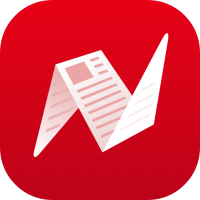 This is original content from NewsBreak's Creator Program. Join today to publish and share your own content.