On Saturday, August 7th, Alameda's Frank Bette Center for the Arts hosts its annual Plein Air Paint Out (PAPO) Exhibit and Sale at South Shore Shopping Center.
The Paint Out invites artists from around the Bay Area and far beyond to spend the week before the sale painting outdoor scenes of Alameda and the nearby Bay Area. This year, 37 artists were selected from among the applicants.
They have painted Alameda's tree-lined streets, stately Victorian homes and shops, marinas, boats in the Estuary, and iconic views and scenes of the Bay and San Francisco, such as the Palace of Fine Arts and the Golden Gate Bridge.
The Paint Out is run entirely by volunteers from the Center for the Arts. Local families host out-of-town artists in their homes, often in exchange for a painting. Also, many Alameda residents invite artists to paint a picture of their homes, boats, gardens, or favorite view.
There is no obligation for requestors to purchase artworks, just as there are no guarantees that an artist will choose a suggested venue. However, residents often buy paintings they have requested as a unique memento of a favorite scene. The painters typically charge between $400 and $1500 for their work.
Artist Julia Munger Seelos of Redwood City says she loves being part of the Paint Out and has participated for the last fourteen years. Two years ago, her painting of palm trees won a PAPO award.
On August 5th, she and other Paint Out artists participated in a Quick Draw event along Park Street. The event was immediately followed by a sale of the Quick Draw paintings at Santa Clara and Oak Streets.
On Saturday, August 7th, the week's paintings will be on display and for sale from 10 am to 5 pm. Other events are scheduled throughout the day as follows:
10:00 - 11:30: Richie Vios demonstrates watercolor painting
11:45 - 1:15: Philippe Gandiol demonstrates oil painting
1:30: Awards Ceremony
2:00 - 5:00: Music
2:30 - 4:00: Marti Walker demonstrates pastel painting
The Exhibit and Sale is a terrific opportunity to appreciate and support individual artists and to purchase unique art that reflects the Alameda community.
The nonprofit, volunteer-run Frank Bette Center for the Arts is housed in the yellow turn-of-century Victorian at 1610 Paru Street at Lincoln Avenue in Alameda, California.
On his death, Benefactor Frank Bette bequeathed the house as "a place for meetings, readings, showings, and other creative doings." The Center hosts a variety of art classes, exhibits, and events throughout the year.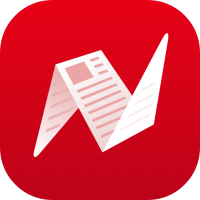 This is original content from NewsBreak's Creator Program. Join today to publish and share your own content.