If you enjoy period costumes and alfresco dining, the Period Events and Entertainments Recreation Society (PEERS) invites you to pack a picnic basket, don your most fetching hat, and partake of an elegant Turn of the Century outing among the roses at Lincoln Park, Alameda.
PEERS is an Alameda-based nonprofit corporation dedicated to remembering, researching, and re-creating historic performing arts. They have sponsored events, given classes, and performed at various living history events. They are especially known for their lively costume balls, usually held at the Alameda Elks Lodge.
Unfortunately, since the start of the pandemic, partnered social dancing hasn't been feasible except with people in one's bubble. However, with outdoor events possible, PEERS organizer, Cathleen Myers, says, "We are delighted to announce the return of our annual picnic in the park. The theme this year is Alameda 1900."
What To Know Before You Go
The event will be held on August 7th at Lincoln Park, 1450 High Street, near the rose garden. The suggested set-up time is 10 am for the best picnic spots, and the event officially kicks off at 10:30 am. The picnic concludes at 4 pm.
Late Victorian or Edwardian costume (1890-1920) is admired but not required. The event is not a potluck. Participants are invited to bring their picnic lunch.
As there are only a couple of picnic tables in the Rose Garden side of the park, guests may want to bring blankets to sit on or even chairs and tables. Period-looking picnic furniture and accouterments are welcome and add ambiance to the event.
This event is a simple costumed gathering, so participants can admire one another from a safe distance, enjoy being outside, and delight in the beauty of the park. There are no tickets, no admission list, and no cost. Participants can show up and enjoy.
For health and safety reasons, the event will not have its usual outdoor dance this year. While there is no charge, the park does charge PEERS for reserving the area, so donations are gratefully accepted.
If you prefer to have a meal provided for you rather than packing your own, the Celtic Tea Shoppe is creating a special afternoon tea menu just for the event. The Celtic Tea Shoppe specializes in the cultural foods of Ireland, Scotland, and England.
How the Menu Works
Celtic Tea Shoppe's tea boxes are full afternoon meals for one. Meat and vegetarian options are available. Everything is packed in a gabled paper box with a handle for carrying.
They will be at the picnic site in the parking lot starting at 10 am to hand out the pre-ordered boxes and stay until 11 am. They will take orders up to 4 pm on August 4th. Each box is $27 and includes the following:
Butter Sweet Scones with Strawberry Jam Tart and Fresh House-made Clotted Cream
Finger Sandwiches: Cucumber Dill and either Pimiento Ham and Cheese or Pimiento Cheese (vegetarian)
Coronation Chicken Salad or Curried Egg Salad
Pickled Vegetable Salad
Chocolate Lemon Tart
Guava Coconut Petit Four
Plastic knife, fork, spoon, napkin, and plate
Drinks are not included in the box. The link for these tea box orders is here. If they don't have 30 orders by the close of business on August 4th, they will not offer these, so early ordering is encouraged.
Summer Bucket List Experience
This picnic is the first event PEERS has been able to host for over a year. All those who love living history are encouraged to add this unique outing to their summer bucket list.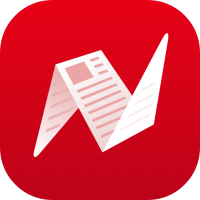 #SummerBucketList
This is original content from NewsBreak's Creator Program. Join today to publish and share your own content.