On June 25th, Alameda's Crab Cove Visitor Center and Aquarium at last returns to its regular operating hours of Wednesday through Sunday, 10 am to 5 pm. Crab Cove is considered one of the Bay Area's premier spots for exploring mudflats and viewing shorebirds.
Low tide reveals crabs and other sea creatures along with a variety of shorebirds with fun names like Marbled Godwit, Sanderling, Yellowlegs, and Long-Billed Curlew in their natural habitats.
Guests at the Visitor's Center can see San Francisco Bay creatures in the 800-gallon aquarium, use interactive stations for different age groups to view microscopic animals, get a lug worm's view of the mudflats, or build a crab from the inside out. East Bay Regional Park District (EBRPD) Interpreter, Gaetano Palazzo, says, "Every tank represents a different part of the bay."
You can explore San Francisco Bay without getting wet and travel back in time to Alameda's colorful past. Children and adults learn about the interdependence of marine and shore life and the urgency of preserving the estuarine environment.
Before the Visitor's Center's pandemic-related closure, hundreds of thousands of families and school children learned about the ecology of the San Francisco Bay through their experiences at Crab Cove. With the Center's reopening, naturalists and staff look forward to again engaging with guests to teach about shoreline wildlife and the food chains that sustain all living creatures.
Gaetomo Palazzo says regular programs have not yet resumed. However, they will have educational tables outside the Visitor's Center on weekends. The theme for the weekend of June 26-27 will be dinosaurs. Also, EBRPD Naturalist, Michael Charnofsky, says he is offering a drop-in Low Tide Exploration tour from 9 am to 11 am on Saturday, June 26th.
Colorful History
Displays depict scenes from Alameda history. For instance, from the late 1910s until 1939, Crab Cove was the home of Neptune Beach, an amusement park with Olympic-sized swimming pools, a diving tower, fountains, a roller coaster with views of the bay, a clubhouse with a dance floor, and vacation cottages for rent.
This video, courtesy of the East Bay Regional Parks District, shows images of Neptune Beach in its heyday along with other aspects of Alameda's history. (Nepture Beach portion starts at 3:03)
During and just after World War II, Crab Cove was the U.S. Maritime Service Officers School site, a training base for Merchant Marine commanders. What is now the visitor center building was the base infirmary.
Marine Protected Area
Outside the Center is the Crab Cove Marine Protected Area, the first California estuarine marine reserve. This status helps ensure that the area remains protected for generations to come. Its mudflat and rocky shore area are essential wildlife habitats.
What to Know Before You Go
The Center is located at 1231 McKay Avenue, Alameda. Admission to the Visitor's Center is free, but parking is $5 per vehicle when the kiosk is attended. Masks are required inside the Visitor's Center and the touch pool is temporarily closed. Gaetano Palazzo says, "Right now, children have sanitizer on their hands. That is toxic to the sea creatures, so we can't yet open the touch pool."
Collecting or disturbing creatures in Crab Cove is forbidden. To help protect the creatures and their homes at Crab Cove, move only small rocks, and be sure to return them to their original position. Exposure to the sun and wind can kill these delicate creatures.
Crab Cove is beautiful when the tide is in, but you will see the most intertidal life when the tide is 2.5 feet or lower. As tides change daily, consult a tide chart to plan your visit. You can check the tide at the National Oceanic and Atmospheric Administration's (NOAA) website.
The East Bay Regional Park District (EBRPD) offers a Memory Lane self-guided tour that leads you from the time when only California Native Americans lived in the area through the Victorian era and military history.
References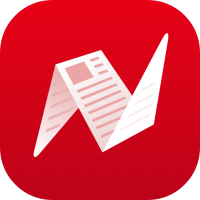 #Reopening #Alameda #CrabCove #EastBayRegionalParkDistrict
This is original content from NewsBreak's Creator Program. Join today to publish and share your own content.