To Herb With Love is easy to miss. It occupies a narrow sliver of Park Street in Alameda; its front façade is the width of the doorway. But don't let its small size fool you. Inside is an elegant oasis of affordable homemade soaps, bath bombs, and essential oils, classic jewelry, and accessories, all artfully arranged with a touch of French style by owner Marti Collins.
Marti named the store by combining her love of herbs with the title of one of her all-time favorite movies, "To Sir With Love," the 1967 British drama film starring Sidney Poitier. The moniker perfectly suits Marti's store with its ambiance of vintage glamour, Euro-chic, and elegant fragrances.
What's popular depends on the season. For instance, in fall and winter, when customers are in the mood for luxurious hot baths, scented bath bombs and salts sell well. In spring and summer, canvas totes and t-shirts are favored. However, throughout the year, her affordable, stylish collection of jewelry and custom fragrances are reliable sellers.
An Auspicious Start
Marti started her business in 1992 by selling scented bath salts out of barrels at the Berkeley Flea Market. There she was discovered by Tom and Pat Hooper. Tom Hooper was the grandson of Max Factor, the legendary founder of cosmetics giant Max Factor and Company, which is considered the developer of the cosmetics industry in the United States.
Tom and Pat owned a company offering raw ingredients for fragrances. They developed a relationship with Marti, teaching her about aromas and their effects and how to make incense, bath bombs, and anything botanically scented. They also taught her how to sell, and she, in turn, ordered ingredients from their company.
Australian Inspiration
Despite the French theme of Marti's store, she has never been to France. However, in the early 2000s, she spent time traveling in Australia, where they love French culture.
"They have a lot of French-style, funky, cool boutiques in Sydney and Melbourne that inspired me. I decided I wanted to recreate that in Alameda, where I live."
And so, when she returned, she opened her first store in Alameda in 2002 on Encinal Street, moving over the years to Oak Street, Santa Clara Street, and finally settling at Park Street, where she has been since 2012.
The Art of the Signature Fragrance
Nowadays, there are not many places to buy such a wide variety of essential oils, such as Marti stocks. In addition to selling individual scents, Marti crafts signature scents. Custom fragrance is almost a lost art, and for this, customers come to her store from far and wide.
She begins by asking customers what sort of scents they like. Based on their response, she provides a selection, and customers can choose one or a combination. If it's a combination, Marti will blend the scents until she has developed a personal, signature scent that is unique for the client.
Once this is done, she writes down the recipe for the customer to keep. Then, she can put this custom scent into cologne, bubble bath, body mist, and even candles. Amazingly, a small vial of fragrance starts at just $10.
A Challenging Year
Despite customers' loyalty, this past year has been tough, as it has been for many small businesses in Alameda. "Not being open for nine months and still having to pay rent, well, it's been an interesting ride. I've applied for grants since January, and I'm waiting for them to come in. I know I'm not the only one.
"Still, some good things have come out of this time. I used to ride an overnight bus down to L.A. on Friday nights to start shopping at the wholesale markets at 5:30 in the morning, then catch a flight back up to sell the goods in my store.
"But then L.A. became even more shut down than the Bay Area, and I couldn't buy goods there for a while. So I bought a sewing machine, and I learned how to create tote bags and t-shirts. I learned how to be more creative, hands-on, and independent."
Marti as the Secret Ingredient
On a recent Sunday afternoon, women were shopping for fragrances, bath salts, and canvas tote bags. As one left with wrapped gifts in hand, she said to her daughters, "Say goodbye to Marti," and the three girls all cheerfully called out, "Goodbye, Marti!"
On another afternoon, teens flocked in after school to peruse her jewelry and t-shirts. One confided her relationship troubles and sought Marti's advice. Marti encouraged her to be strong and stand up for herself, and the teen thanked her.
As much as clientele enjoy her wares, they also enjoy her. She remembers names, what you talked about on the last visit, and happily gift wraps even small purchases in colorful tissue sealed with her signature sticker. As a result, on Yelp are almost exclusively five-star reviews with comments like, "Marti!!!! Love her to pieces! You walk in, and she makes you feel like you are her number one customer."
Special Customers
Marti appreciates all her customers, but two are particularly special. One is from North Carolina. When she lost her husband, Herb, she happened to search the phrase "To Herb With Love" on the internet and stumbled upon a listing for Marti's store.
The phrase had so much meaning to her that, as part of her grieving process, she flew out from North Carolina to shop at the store, instantly connected with Marti, and they have been dear friends to this day. They still write to each other at least once a month.
Another customer had recently lost her boyfriend when she happened to wander into To Herb With Love on a visit from Spokane, Washington. Her boyfriend's name had been Marty, and when she learned the owner of the store in which she was shopping was called Marti, she was touched. They developed a connection and are still good friends.
Future Plans
Although business is gradually increasing, it still hasn't fully recovered to pre-pandemic levels. To Herb With Love at 1336 Park Street is currently open Friday, Saturday, and Sundays from Noon to 7 pm. Marti hopes to have enough business to justify opening one more day per week soon, though she's unsure what day that will be.
"But unless it's the holidays, I'll never open seven days a week. I'm a sole proprietor. By being here just a few days a week, I have the energy to give customers my all. That's important to me."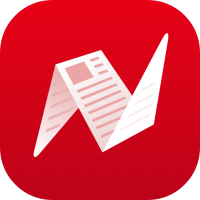 #HiddenGems #ComeBackAlameda #ToHerbWithLove #ParkStreet #SmallBusiness #Alameda