For months, ads for the Immersive Van Gogh show have been ubiquitous. Based on the blockbuster exhibit seen by over 2 million viewers in Paris, the exhibition sold out its first San Francisco run, which was set to end in May and has extended its stay through September 6th.
Should you go? It depends on what you're seeking. This is not a museum experience, and it's not the same as seeing the master's original work. You will not wander galleries. In fact, unlike the Paris edition, you will not be walking at all. You will not see all of a painting in front of you. Rather, as the title implies, you will feel immersed in painting.
Set in the former Fillmore West Ballroom space, Immersive Van Gogh is its own thing, a way of connecting with the artist's work in a new way. You enter the ballroom and sit in social distancing circles while images from Van Gogh's sunny landscapes and night scenes, portraits, and still lifes arise, flow, and morph across the walls and floor all around you.
Specifically, the installation includes The Potato Eaters, 1885, Starry Night, 1889, Sunflowers, 1888, The Bedroom, 1889, Skull of a Skeleton with Burning Cigarette, 1886, and many more. The images are set to a soundtrack by turns stirring and thoughtful. Some of the music is from the Vincent movie soundtrack.
You see Van Gogh's brushstrokes, larger than life. It struck me, as it always does when you look at a painting up close, how the illusion of a complete image is created with deceptively simple strokes of color. My husband, a Disney animation artist, observed how Van Gogh broke so many "rules," for instance, by showing thick outlines of objects, yet his work is perhaps the most famous among his contemporaries.
I was at first disappointed that the facility is not ideally suited to this exhibit. The walls are not entirely smooth and don't feel as tall as I would expect. Still, as we kicked back and let the experience of 300,000 cubic feet of animated projections wash over us, these issues stopped bothering me.
My husband, two teens, and I all found the exhibition beautiful and a bit over the top. After a year of seclusion, larger than life felt good. We were more than ready for something bigger than a small screen, and it was pleasant to be uncrowded in the space.
As recommended, we sat through the 38-minute show twice, sitting once against the walls and once in the center to see new details. One of my favorite parts was the section set to a Handel Keyboard Suite. The Baroque music complemented the luxuriance of the images beautifully. My other favorite moment was when we followed roots digging through soil, then leaves growing, and finally irises blooming in profusion. This was such a moment of organic loveliness.
My eighteen-year-old was mesmerized, but then she is typically engaged by art exhibitions. Notably, my sixteen-year-old, who is usually impatient at museums, was also engaged and asked to buy a souvenir sketchbook afterward. She said she was inspired to try her hand at drawing over the summer.
(We talked her out of it because the souvenir sketchbooks were not only pricey -- $30! -- but couldn't lay flat as a good artist's sketchbook should do. Still, we intend to strike while the iron is hot and get her a proper sketchbook while she is freshly inspired.)
In all, we were glad we went. We enjoyed losing ourselves in the music and moving images for over an hour. We were happy to finally engage in a large-scale indoor public activity. Learning that our teen felt artistically inspired by what she saw was a bonus.
For more information on the exhibition, tickets, and parking, visit the Immersive VanGogh San Francisco website here.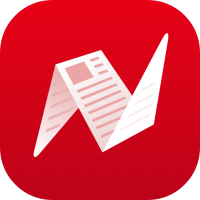 #ImmersiveVanGogh #Review #ArtExhibit #SanFrancisco