Want to spring into spring planting? Want to benefit a good cause? On Saturday, May 1st, you can do both. The Alameda Branch of the American Association of University Women (AAUW) is hosting a plant sale, the Third Annual Great Alameda Plant Caper, from 8 am to 2 pm with all proceeds benefitting the Alameda Food Bank.
Participants can choose:
Priority access to shop exclusively from 8 am to 9 am by purchasing a $25 Eventbrite ticket for 3-5 plants (depending on price -- small $5 and medium $10) here
General public shopping between 9 am and 2 pm
Plants available for sale include perennials, annuals, vegetables, herbs, succulents, and indoor plants. A similar selection of these plants will be available at two locations:
2918 Lincoln Avenue, Alameda
352 Channing Way, Bay Farm Island, Alameda
Over 600 plants grown by the Alameda AAUW's garden club, the "Dirt Divas," will be offered. Masks and social distancing are required. Bring your own bag or boxes.
The AAUW will accept credit cards, cash, and checks at both sites. All proceeds benefit the Alameda Food Bank. AAUW's goal is to raise $3000.
They can use donations of pots. They are especially looking for donations of terra-cotta or ceramic pots, in good condition, of any size, with or without saucers, or just saucers. All donations should be clean and have no cracks.
Pots can be dropped off at either site and left in front of each garage the week of the sale.
Healing and Collaboration
Paula Biwer, Vice President of Membership and Programming, says, "I find in this year of the pandemic, gardening is a significant opportunity for all of us to reclaim or strengthen our bonds to nature and to the healing process. The AAUW plant sale brings together young and old to share knowledge, skills, and creativity.
"It is a sheer delight to see life emerge from a seed that you personally planted and brought to life, or to take a cutting from a friend's plant and see it re-create itself or to make a planting collection of different types of succulent plants, whose shapes, sizes and textures create a visual symphony!
"We are very proud to collaborate with the Alameda Food Bank and their volunteers at our event and the Alameda Backyard Growers Association, who are giving their wonderful unsold plants to us for our sale. There are so many people working together to make this effort successful."
AAUW As a Non-Profit
The AAUW is a non-profit organization that promotes equity for women and girls through advocacy, education, and research. For instance, AAUW offers training for women to negotiate for pay and benefits and to pursue leadership roles.
They advocate for federal, state, and local laws and policies to ensure equity and end discrimination. They also provide millions in fellowships, grants, and awards for graduate women and community action projects.
AAUW's Alameda Branch provides an annual scholarship for an Alameda woman attending the College of Alameda and planning to go on to a four-year college. They also provide middle school scholarships for Tech Trek summer camps.
In addition to their advocacy work, Alameda Branch members engage in a variety of social activities including:
Book Clubs
Bridge Group
Cinema Club
Ethnic Dining Group
Garden Club
Museum Group
Great Decisions Club, a discussion group on world affairs
For more information or to join, visit their website.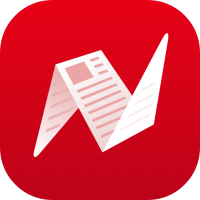 References
#AlamedaAssociationofUniversityWomen #AlamedaFoodBank #PlantSale