At the Vigil for Asian Lives/Photo by Karin Jensen
Youth Activists of Alameda (YAOA), an organization composed of high school students from Alameda and Encinal High Schools, held an Anti-Asian Violence March on March 24th and a Vigil for AAPI (Asian American and Pacific Islanders) Lives on March 31st.
YAOA has stated that they organized these community events because they "stand against the appalling hate crimes and shootings being committed against Asian Americans and Pacific Islanders across the United States."
The Stop AAPI Hate Reporting Center discloses that they have received over 3,800 reports of hate incidents against Asian Americans across the country since March 2020.
Anti-Asian Violence March
The march started at Alameda Beach, proceeded down Park Street, and ended at the City Hall steps. The march's purpose was to stand in solidarity with the Asian community and listen to Asian voices from the community speak.
Activists on Alameda City Hall steps/Photo by Karin Jensen
Hannah, a sophomore from Alameda High School, shared her poem, They Said We Were Equal:
They said we were equal /When we sat in circles on the rug /In a room full of kids our age/ With different hair and skin and stories/ They said we all deserved the world/ And that it was our oyster/ We would have all the opportunities/ And be treated the same./ But as we grew older/ The kids we sat with on the rug began to change./ They began to make us feel bad,/ Scrunching their noses at the lunch table,/ Asking what we were eating,/ Wondering why we couldn't be like the rest of them and have the same plastic lunches,/ Those small pink circles of ham and crackers with cheese./ So we went home and begged and cried for our parents to stop making us/ The weird food our friends hated/ And to go to the store and get us those plastic lunches./ In school, everyone would learn about our culture,/ And we would wear our beautiful dresses of silk/ Made of multiple colors/ And feel on top of the world./ Until everyone else began to call it a costume,/ Call it weird/ Different,/ And we would fold them carefully into a box and under our beds,/ Ashamed./ They said we were equal,/ but they would pronounce their "L's" as "R's"/ To mock how our parents spoke,/ And say meaningless words to imitate what they thought our language sounded like./ And because we did not want to be different/ We did the same./ We laughed at our own appearance,/ Our own food,/ Our own culture./ They asked us why our eyes were so small,/ And pull back their big blue eyes/ To "look like us."/ And we would laugh and do the same,/ But at home in the mirror/ We would stand there for hours,/ Wishing we looked like them./ They said we were equal, but today/ People cross to the other side of the street if we go near them/ Because they do not want to catch whatever we have/ They wear the clothes we were made fun of for wearing/ The ones we put in that box and were too ashamed to ever take it out again/ They wear those clothes but tighter and shorter, and suddenly it becomes a trend./ They pull their eyes back when taking pictures because it looks better/ But it does not look good on us./ They hurt our elders, those elders who have worked so hard to make this world a place we could all live in/ Whoever said we were equal/ They were all lying.
In addition to members of the community, speakers included:
Mayor Marilyn Ashcraft
Vice Mayor Malia Vella
AUSD Schoolboard President Mia Bonta
Filipino Advocates for Justice Member Denise Wong
YAOA members Vinnie Camarillo, Rolando Murao, Niarobi Taylor, and Raquel Williams
Vigil for AAPI Lives
Members of Alameda Youth Activists at Chochenyo Park/Photo by Karin Jensen
While the march was a protest against anti-Asian violence, the vigil was a healing event to offer the community hope and support. It was held in two parts, a virtual program of speeches over Zoom and an in-person program at Chochenyo Park.
The Zoom vigil featured speeches by Assemblyman Rob Bonta, Alameda Vice Mayor Malia Vella, and Encinal High School junior Brian Lin, who serves as the School Board Member representing Encinal High.
The in-person event included a moment of silence, a Native American sage cleansing ritual, short homilies by local ministers, including members of the Alameda All Faiths Coalition, taiko drumming, singers Peter and Wendy Horikoshi, and a speech by Councilmember John Knox White.
One open-mic speaker shared her poem.
Though I grew up around pliant Asian women/And hid behind the shadows of men/I am now part of the movement removing the passive label/Of what it is to be Asian American – excerpt from a poem read at vigil
During the open mic, one speaker noted that one of the most common sentiments victims of hate crimes experience is feeling alone in their pain. She said events like the vigil help victims heal.
At the Vigil for Asian Lives/Photo by Karin Jensen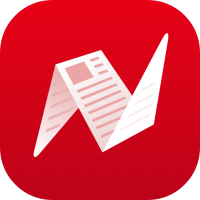 References
#StopAsianHate #YouthActivistsOfAlameda