Activists at Alameda Asian Solidarity Rally/Photo by Karin Jensen
On March 19, 2021, Alameda Mayor Marilyn Ezzy Ashcraft convened a Town Hall to discuss rising violence against the Asian American Pacific Islander (AAPI) community and how the City and County are responding.
Special guests included:
Former UC Berkeley Asian American Studies teacher Serena Chen
Oakland Chinatown Chamber of Commerce President Carl Chan
District Attorney Nancy E. O'Malley
Alameda Police Department Captain Matt McMullen
Alameda Police Officer Kevin Horikoshi
Encinal High School Sophomore Class President Vinny Camarillo
The Portrayal of Asian Americans in the Media
In reference to the recent mass shooting event in Atlanta, former UC Berkeley teacher, Serena Chen, talked about how Asian women have often been sexualized and fetishized in this country. She explained how this goes back to World War 2 when young G.I.s serving in the Pacific Theater frequently had their first sexual experience while on shore leave in Japan.
This pattern repeated in the Korean and Vietnam wars and caused generations of American servicemen to have a distorted perspective of Asian women, not acknowledging that impoverished women often have little choice but to sell sex.
This fetishization was captured in the 1960 film, "The World of Suzy Wong," in which a stoic, rugged American man rescues a beautiful Asian prostitute with a heart of gold. Serena explained that these types of portrayals encouraged a one-dimensional view.
Ms. Chen's plea is for everyone to get to know their neighbors, friends, and service workers of different races as complete humans, ask them how they feel during this trying time, and listen.
Mayor's Town Hall Participants/Photo by Karin Jensen
Under Reporting of AAPI Hate Crimes
Carl Chan, Alameda resident and President of the Oakland Chinatown Chamber of Commerce, spoke about how the recent string of attacks against elderly Asian Americans in the Bay Area have hit him hard. He's had the task of talking to families of victims who have been attacked or lost their life.
The Stop AAPI Hate Reporting Center disclosed on March 16th that they had received nearly 3,800 reports of hate incidents against Asian Americans across the country since March 2020. Mr. Chan believes that this is a fraction of the actual number.
He described how he has often heard from community members who have been attacked but who don't want to file an official report because they fear retaliation. Now he is looking for solutions so that members of his community can walk freely on their own streets.
He strongly encourages the public to officially report crimes to the police and the D.A.'s office so that they can take action. In Chinatown, they have begun giving air horns and safety alert devices to seniors to help prevent incidents.
Alameda Youth Activists at Asian Solidarity Rally/Photo by Karin Jensen
District Attorney Hate Crime Hotline and Other Resources
Alameda County District Attorney (D.A.) Nancy O'Malley described how her office started seeing a rise in racial slurs and hate speech about a year ago, coinciding with the pandemic's start in the U.S. She says that even Asian American staff in her own office have been the victims of verbal attacks.
At first, abuse was primarily verbal, but she has seen a rise in physical attacks in the last several months. Lower-level crimes have decreased during the pandemic because of shelter-in-place. However, serious crimes like robberies, murders, and shootings have increased. She has especially seen an increase in crimes committed against Asian Americans.
Ms. O'Malley says she is aware that many immigrants are hesitant to report crimes committed against them, so a lot of her office's work is to get out in the community. She has a special response team for this purpose, and she says they are making headway talking to victims, assuring them that they will not be the ones arrested, and educating them on how the District Attorney's office can protect them.
As a result of these efforts, her office is seeing more people coming forward, asking questions, and being more willing to talk. Sometimes people call to report racial slurs. In those cases, the D.A.'s office tries to educate the offender. However, if it's a crime, they will follow through on every report.
The District Attorney's Office offers the following resources:
Hate Crime Hotline: 510-208-4824
Free posters in multiple languages to encourage Alameda County residents to let the D.A.'s office help them if someone hurts or threatens them.
Victim Witness Assistance Program
Family Justice Center. They have a free trauma recovery program and staff who speak multiple languages.
Poster courtesy of the Alameda County District Attorney's Office
Recent Incidents in Alameda
Vinnie Camarillo, sophomore class president at Encinal High School, described how he has experienced harassment when he is out biking or running alone. "People holler at me. I don't stop. I ignore it at the time, but later it bothers me. I think 'why are people like this?'"
He described how he was biking along Atlantic Street this past week when a person stopped and confronted him. "They said to go back to my country and blamed me for bringing the virus here. I was afraid they were going to assault me." He said he is afraid for his mother and grandparents when they go out of the house.
Community member Alice Lai-Bitker described how several months ago, during the peak of the second Covid surge, she was stopped at a traffic light on Otis when a white car pulled up next to her, and she heard, "Bitch! Go back to China!"
She said, "I was frozen, shocked, and afraid. When I got home, I cried. I wished I had taken a picture."
One member of the public wrote in the chat, "I am also afraid for my mom going out. I accompany her, but it's awful to lose a sense of personal freedom."
Another member of the public commented, "Many of us can identify with Vinnie's experience and commiserate."
Damage to Kobe-Ya Restaurant on Encinal Street, Alameda, March 2021
Alameda Police Stands in Solidarity
Alameda Police Department (APD) Captain Matt McMullen remarked that hate crimes threaten the Alameda community, and attacks on local citizens and across the country have been disturbing and heartbreaking.
He said, "Hate crimes are particularly heinous because they attack a core characteristic of the victim's identity. The APD is committed to responding quickly to such reports and will apprehend suspects when appropriate.
"Investigation, prosecution, and response to these crimes are critical for developing and maintaining an appreciation for Alameda and its growing diversity. We do not tolerate these acts. We must come together to stop hate and ignorance."
Captain McMullen encourages community members to report threats and attacks. He wants the community to know that they can reach out to him directly through his email. He added that APD has plans to acquire Safety Alert devices to distribute to seniors, as is being done in Oakland Chinatown.
APD Officer Kevin Horikoshi added that community members should call the police first if an emergency is happening. Once you are safe, contact the D.A.'s hate crime hotline.
To call the police in an emergency, you can:
Call 911
Call APD's Emergency Line at 510-337-8340. APD recommends entering this number in your cell phone to be sure you get the City of Alameda's police department, as 911 sometimes redirects callers to other cities.
Text 911 if you can't speak.
Press the SOS button on your cell phone.
Local family at Asian Solidarity Rally/Photo by Karin Jensen
Be An Ally
Mayor Ashcraft concluded the meeting by asking community members to be an ally to the Asian American Pacific Islander community. "If you see an incident, please report it." (Asian Americans Advancing Justice offers free one-hour Bystander Intervention Virtual Training.)
City of Alameda Public Information Officer Sarah Henry also shared that Youth Activists of Alameda held an Asian Solidarity March on March 24th, where speakers shared stories.
Youth Activists of Alameda is also holding a Vigil for Asian Lives on Wednesday evening, March 31st. They invite the community to bring candles, flowers, and other items to honor the lost lives.
There will be a virtual vigil on Zoom from 5:15 to 6:15 pm and an in-person vigil at Chochenyo Park (formerly Jackson Park) from 7:00 to 7:45 pm.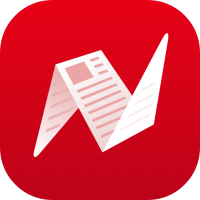 References:
#StopAsianHate #CityOfAlameda #HateCrimes #AsianAmerican #AAPI #YouthActivistsofAlameda #BystanderInterventionTraining #StopAAPIHate #AsianAmericansAdvancingJustice