Photo by Suzy Hazelwood/Pexels
Bronwyn Emery is an Alameda writing and creativity coach who says she's passionate about stories and what the act of storytelling does for the imagination, in people young and old.
"I remember the moment, as a child, that I learned I could tell my own stories and spark imagination in other people, and how the whole world changed in the blink of an eye."
"I was one of those little kids who told tall tales like nobody's business. When my friends had had enough and begged my mom en masse to make me stop lying, the brilliant woman sat me down and celebrated my imagination."
"She explained the difference between lying and storytelling, and I instantly caught on. I had been playing with imagination and reveling in how fun it was to entertain my friends. The notion that it was dirty and deceitful was painful and confusing. I wanted to wow them, not hurt them."
"So I started giving them a heads up. I would say, "What if" and "Guess what I dreamed last night" and "Do you want to hear a story I made up?" before sharing my stories."
"The sky became the limit–and another playground for my cat, who was not only the kitten of the Queen of England's cat, but could occasionally sprout wings, like a feline Pegasus. My friends felt like part of a secret world, and doing that for them was so exciting that I've been doing it ever since."
"When I discovered that I could create space for other people to make that magic in their own lives, whole new worlds opened up for me and, I hope with all my heart, for them."
A Growing Community
Bronwyn has been running a writing community in the San Francisco Bay Area since 2014. She started with two "extremely introverted members." Now it has 663 members and counting.
She first called her group To Live and Write in Alameda. "We began meeting every Tuesday at Julie's Coffee and Tea Garden to get together and talk about what we'd been writing, what it feels like to be afraid to call yourself a writer, how hard it is to juggle writing, family, careers, and how to work on the craft."
"Then we tried writing groups but always came back to the bigger idea of belonging. As the group grew and different people came in looking for different things, I was driven to find ways to at least meet them halfway."
"The workshops, retreats, writing salons, open mics, write alongs, and everything else I do now comes directly from turning my imagination to different ways to serve the community."
"In 2018 I took a year-long coaching course to learn how to listen, how to coach without consulting, and how to create and protect safe spaces. I'm currently working my way through a positive psychology certificate."
When the pandemic hit and the group moved to Zoom, Bronwyn realized there was no longer a need to limit the community's scope. The group transformed into To Live and Write…Wherever You Are and now boasts members from around the world.
Events for Every Type of Writer
Photo courtesy of Bronwyn Emery
Bronwyn holds a staggering variety of events, workshops, activities, and discussions to suit every writing temperament. Whether members want to write in a journal or blog or write more formally in any genre from poetry to memoir to fantasy, she has created suitable learning experiences.
Free events include Write Alongs, Proof of Writes, and Tuesday Discussions. These are an excellent way for writers to get their feet wet and find out what being part of the group can do for them.
Write Along is just what it sounds like. Writers meet online at designated times to work on their projects. There's no discussion. It's about holding each other accountable to show up and put in the time on projects of their choice.
Photo courtesy of Bronwyn Emery
Proof of Write is where writers gather to read aloud works in progress and gather feedback. Bronwyn is careful to set ground rules to ensure that observations are positive and helpful. This is a safe place to test the waters with a supportive community.
Finally, Tuesday Discussion is a social time for writers to share what's going on in their lives and pick brains. Newbies rub elbows with poet laureates, New York Times bestselling authors, and Pulitzer Prize winners. Bronwyn says all participants give and receive inspiration, motivation, and support.
Sustaining Creative Identity
"Before there was psychotherapy, there was poetry." – From "Stay Awhile: Poetic Narratives and Multiculturalism and Diversity."
To Live and Write has blossomed during the pandemic. For many, it has been a way to stay socially connected. Writers from novice to professional can do something enjoyable together and explore their creative identity in a supportive atmosphere, all online.
Jacquelyn Frost is an Alameda Mom, passionate crafter, and blogger who participates in Write Alongs, workshops and occasional one on one coaching.
Photo courtesy of Bronwyn Emery
A while back, she dove into a short story challenge at one of Bronwyn's writing retreats. She wrote one scene in particular that everyone loved. From that blossomed an idea for a fantasy novel. Now she is working on a three-book series.
She says," Bronwyn's coaching and the community she's built have been indispensable to me this last year. With two small children and a partner at home and my job search on hold, my writing was primed to be the last priority.
"The wide variety of events available meant that even with my crazy, unpredictable schedule, I was able to keep writing and stay grounded. Add in a few one-on-one coaching sessions with Bronwyn, and I'm no longer doing the bare minimum to maintain my well-being."
Photo courtesy of Bronwyn Emery
Janet Salsman is a Sacramento area personal trainer and Pilates instructor, who participates in Write Alongs and workshops. She recently finished her first novel and is blogging and writing short stories while her book is reviewed by beta readers.
She says, "Bronwyn is a supportive and encouraging coach under normal circumstances. When the pandemic hit, she stepped up her game to provide events that not only helped me and others with our writing but also gave us a way to connect when we couldn't meet in person."
"Her flexibility and creativity in coming up with novel and interesting events have made the difference for me, and I suspect a lot of us, between lonely stagnation and thriving in spite of circumstances."
A Sense of Belonging
"The first word I ever wrote was cat. That scribble is tacked on my wall to remind me that we all begin somewhere and if we begin with something we love, it will take us far." – Bronwyn Emery
Bronwyn Emery/Courtesy of Bronwyn Emery
In past lives, Bronwyn has been a columnist and the Our Town editor at the Tracy Press, the Marketing and Community Relations Director at Alaska Sports, Inc., a busy freelance writer with clients like UC Merced, and a ghostwriter for self-help professionals.
However, in building her coaching business and writing community, she has found her passion. After a recent workshop, she effused about her participants, "I am on such a high just from being in the Zoom with them while they made their magic!
"I'm the luckiest lucky luckster in the world. I get to do this all the time. It's like, how can you not believe in magic when you get to watch it spark and take hold and build and burst onto the scene like this for an actual occupation?!"
Bronwyn's writing and creativity coaching business is Alameda-based, but she coaches writers worldwide through Zoom. She works one on one and in small groups and provides opportunities to meet and share work several times a week.
"One thing I have learned from conducting workshops during the pandemic is that connection and bonding are possible online, and this strengthens a sense of belonging and counteracts feeling isolated."
"The act of showing up faithfully to write with others in silence or read your work aloud or listen to other people's stories solidifies creative identity. I encourage anyone doing any writing to find a friendly, supportive group and join it."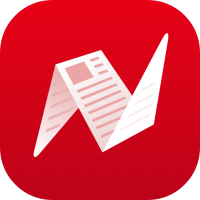 References
#Alameda #AlamedaSmallBusiness #BronwynEmery #Writing #Creativity