Book Review: Malala Yousafzai
Cover of Malala Yousafzai
Maybe the Taliban had bombs and guns, but Malala and her friends had books and pens to fight back with. They decided to raise their voices and speak up about how important it was for their future to attend school. – From Malala Yousafzai
Malala Yousafzi was just seventeen years old when she won the Nobel Peace Prize. She began her activism when she was 11 with her father's encouragement.
The latest work from the creators at "Little People, BIG DREAMS," is a gorgeously illustrated story about Malala's life. For children ages 4-7, the book is part of a series that shows how even those who have achieved incredible things began life as a child with a dream.
Cultivation of a Hero
How did Malala achieve so much so young?
In 2008, Aamer Ahmed Kahan of the BBC and his colleagues proposed a novel way to cover the Taliban's growing influence in the Swat District of Pakistan. They decided to ask a schoolgirl to blog anonymously about her life there. They were reporting the violence and politics in Swat but didn't know how ordinary people lived under the circumstances.
They contacted Malala's father, Ziauddin Yousafzai, a local schoolteacher, asking him to propose a student. A 15-year-old agreed to write a diary, but her parents stopped her, fearing Taliban reprisals. When no one else stepped forward, Ziauddin proposed his daughter, 11-year-old, Malala.
Taliban militants led by Maulana Fazlullah had taken over the Swat Valley, banning music, television, girls' education, and women going shopping. Malala blogged about her experiences under a pen-name for two months.
Photo by Jessica Lewis from Pexels
It seems that it is only when dozens of schools have been destroyed, and hundreds others closed down that the army thinks about protecting them. Had they conducted their operations here properly, this situation would not have arisen. -- Malala Yousafzai, January 24, 2009, BBC blog entry
After the BBC Diary ended, the New York Times approached Malala and her father about filming a documentary. During the Second Battle of Swat, Malala's family was displaced and separated. While her father went to Peshawar to protest and lobby for support, she was sent into the countryside to live with relatives.
I have a new dream ... I must be a politician to save this country. There are so many crises in our country. I want to remove these crises. Malala Yousafzai, Class Dismissed (documentary)
Malala's father continued to criticize militants at a press conference and received death threats from the Taliban as a result. Malala became deeply inspired by her father.
She began to give national and international media interviews and appear on television to advocate for female education.
For two years, she chaired the District Child Assembly in the Khpal Kor Foundation, a non-governmental organization and UNICEF partner, which serves children affected by years of conflict in Swat, Pakistan. The District Child Assembly provided an "opportunity for young people to voice their concerns about children's rights issues, and to present solutions to address these concerns."
Following this, she received the International Children's Peace Prize and Pakistan's first National Youth Peace Prize. Further, at her request, the Prime Minister of Pakistan directed authorities to set up an IT campus in the Swat Degree College for Women. She began making plans with her father to organize the Malala Education Foundation to help poor girls go to school. She was only 15!
At this point, a Taliban spokesman said they were "forced" to act. In a meeting in the summer of 2012, Taliban leaders unanimously agreed to kill her, and on October 9, 2012, a Taliban gunman shot her and two class-mates as she rode home from school on a bus.
Photo by Max Kleinen/Unsplash
Miraculously, all the girls lived to tell the tale. Once Malala recovered, she tirelessly advocated for educational rights for every child all around the world, from the White House to refugee camps.
On her 16th birthday, she spoke to the United Nations, with an audience of over 500 young education advocates from around the world. She called for worldwide access to education.
The terrorists thought they would change my aims and stop my ambitions, but nothing changed in my life except this: weakness, fear and hopelessness died. Strength, power and courage was born ... I am not against anyone, neither am I here to speak in terms of personal revenge against the Taliban .... I'm here to speak up for the right of education for every child. I want education for the sons and daughters of the Taliban and all terrorists and extremists. --Malala Yousafzai
In 2014, she was announced as the Nobel Peace Prize's co-recipient when she was just 17 years old.
Malala at the Women of the World Festival, 2014/Creative Commons
A Book to Inspire Little Ones
The Little People, BIG DREAMS book tells Malala's story in simple terms, but it doesn't sugarcoat the hard parts. It teaches about the bad things in an age-appropriate manner.
(F)or the Taliban, there was nothing scarier than a girl willing to speak up. One day, Malala and two of her friends were shot on their way back home from school. Malala was very badly injured. When Malala woke up.... (s)he had been taken to a hospital …But children all over the world had written get well wishes. -- From Malala Yousafzai
It is an uplifting, inspiring little book filled with vibrant, colorful illustrations throughout to balance the difficult subject matter. The focus is on the positive, and hope permeates the text.
Malala did not just get better, but stronger and louder. She knew her story was the story of millions of other girls, too. With her father's help, she created a foundation to improve their lives and their education. -- From Malala Yousafzai
This delightful mini-biography is a perfect short story introduction for little ones to an important, contemporary source of inspiration. Also, if your kids complain about school, this is a good reminder of how some children fight for education.
Malala Yousafzai is 32 pages and will be released for sale on March 9, 2021.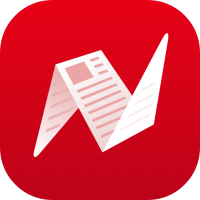 References
Khpal Kor Foundation, Wikipedia
#MalalaYousafzai #NetGalley #Books #BookReview