Pandemic Vacation Ideas
Photo by Karin Jensen
These days, we are advised to vacation close to home, outdoors, and socially distanced. Staycation is an excellent way to meet these requirements, renew appreciation for where you live, and spend in the local economy. Here is how my family staycations in Alameda.
Kayaking
Until the pandemic, I had never done some things that tourists enjoy visiting our beautiful island city. For instance, we signed up for a kayaking tour with Stacked Adventures to see some of the old Naval ships docked on our coast.
Photo by Karin Jensen
We started mid-morning before the winds kicked up and enjoyed the tranquility of gliding through calm waters past pelicans on the rock wall and seals bobbing in the water or lounging on their floats. It's a treat viewing the great ships up close. It's also intriguing to see the pre-historic looking pelicans from a close distance.
Stacked Adventures offers other tours to farther locations as well as during the full moon and sunset. During the pandemic, all tours are private.
You can also rent kayaks and go on your own.
Rock Wall
The Alameda Rock Wall, a favorite of fishermen, extends far into the Bay and takes about an hour to reach the end. The paved path ends after about 1000 feet. Then you pick your way carefully over the rocks.
Alameda Rock Wall/Photo by Karin Jensen
Getting there requires veering left on an unmarked road off Central Avenue. It is easy to miss and appears, at first, like an Encinal High School driveway. The road leads to a parking lot, the Encinal boat ramp, the Bay Trail, and the Rock Wall. I recommend walking the wall in the morning before the afternoon winds kick up.
Paddle-Boarding
Although my husband and daughters had paddle-boarded before, I never had. We signed up for a beginner lesson with Mike's Paddle and enjoyed the adventure of gliding around Ballena Bay and along the Alameda coastline.
During the pandemic, all lessons are private.
Photo by Karin Jensen
I was nervous about standing on a bobbing board over deep water with nothing to hold onto. However, after we purposely fell into the water during our lesson, then climbed back onto the board, I realized that it wasn't a big deal.
You're attached to the board by an ankle tether, and you easily float with the life vest. Piece of cake, and you can't beat the views.
Beautiful Walks
There are so many beautiful places to walk in Alameda. A few of my favorites are:
Bridge over Bay Farm Island Canal/Photo by Karin Jensen
A map and list of Alameda city parks are here. Crab Cove is an East Bay Regional Park. The Visitor's Center and Aquarium are closed during the pandemic, but you can walk the beach and paths.
The Elsie Roemer Bird Sanctuary is part of the Robert W. Crown Memorial State Beach. See its location in the lower right of this map.
Photo by Karin Jensen
I never tire of walking on Ballena Isle. You can walk along the beach to enjoy the bay view, sit for a spell to squish your toes into the sand, then loop back along the Marina to enjoy the view of boats and the whimsical community gardens.
Ballena Isle/Photo by Karin Jensen
Jackson Park is particularly good for walking laps if you're trying to get your steps in.
Jackson Park/Photo by Karin Jensen
A Night at the Theater
Alameda Movie Theatre and Cineplex offers drive-in movies at Alameda Point. We enjoy seeing a feature film on a large screen, complete with previews while eating take-out food in the car. They offer concessions, and sometimes local musicians play music before the show.
Photo by Karin Jensen
Afternoon Tea
One day we ordered take-out afternoon tea from the Malaya Tea Room. I served it on our best dishes by candlelight at home. In each box, there was a traditional British scone, clotted cream, tea sandwiches, desserts, and of course, delicious tea in bags for brewing at home.
Photo by Karin Jensen
Bicycling
Alameda is nothing if not bike-friendly. You can get a map of all the bike paths here.
Some of our favorite rides are:
Harbor Bay Isle/Photo by Karin Jensen
Beach Bumming
Alameda has Crown Memorial State Beach, which includes Crab Cove and Alameda Beach. Make a sand-castle. Wade into shallow waters. Float on an inflatable. Paddle-board or kayak.
My favorite time to visit is close to sunset and the magical moments immediately after when the sky sometimes turns to flame.
Crab Cove/Photo by Karin Jensen
An Evening of Books
What's a vacation without kicking back to savor a novel or two? We enjoy getting ours at Rocket Reuse and Books, Inc. on Park Street. I love reading on a Kindle, too, but there's something lovely about the heft and beauty of quality physical books that make reading feel extra special.
MinaLima Sorcerer's Stone/Photo by Karin Jensen
Architectural Appreciation
There is so much architectural beauty around town that it's a pleasure to stroll the neighborhoods. I particularly enjoy walking through Downtown, the Gold Coast, around Jackson Park, and along Gibbons Drive, but these include just a fraction of the architectural treasure. See Alameda Victorians: Architectural Tour of the City for a description of self-guided walking tours.
Add to that the variety of fairy doors and Little Libraries to enjoy along the way, and a simple walk-about is a real delight.
By Jackson Park/Photo by Karin Jensen
Breakfast of Champions
Finally, we now like to mark special occasions with donuts from Donut Petit. You can start a staycation with a dozen and enjoy them for several days.
Donuts from Donut Petit/Photo by Karin Jensen
A Special Community
Alameda has so many opportunities for physical and mental renewal through recreation and beauty. Take this opportunity to look at home with fresh eyes.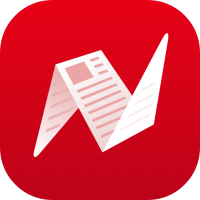 Reference:
Alameda Victorians: Architectural Tour of the City
Alameda Recreation and Parks Department Facilities and Parks
Crab Cove Visitor Center and Aquarium
#Alameda, #CityofAlameda, #PandemicVacationIdeas, #Staycation #ThingsToDoInAlameda