Pandemic Vacation Ideas
Mount Diablo/photo by Sven Jensen
Walking by moonlight above cloud wisps felt other-worldly. We heard the breeze through grasses, watched the play of light and shadow on the mountain, and enjoyed the bright lights of the distant city, glowing Oz-like in the night. I pleasantly shivered.
So began a night-hike on a mid-summer camping trip this past year.
These days, we are advised to vacation in-state and close to home, yet far from people. How do you do that when you live in a densely populated urban area?
Here are three ways we got away with minimal risk amid a pandemic.
Staycation
Staycation is obvious, but it's worth exploring how it shifts your perspective about where you live and supports local business.
When I was a kid, I loved to visit my family in rural Oklahoma, where my Dad grew up. I recall talking to a burger shop waitress over lunch, and she was impressed that we came from the San Francisco Bay Area, wistfully expressing how exciting and fun it must be. The funny thing is that, as a child, everything about where she lived was captivating to me.
I loved going out to the henhouse with my grandfather to collect eggs, playing in the creek behind my grandparents' house, and seeing the Milky Way in the night sky above. I enjoyed sitting at the lunch counter at the drug store to drink a milkshake. When a cowboy walked into the burger café in chaps, I felt like I had been transported to a movie set. To the waitress, all these things were part of everyday life. To me, they were extraordinary.
When I think of a staycation, I try to shift my thinking about where I live and approach it with that child-like spirit of wonder.
I live in Alameda, an island city in San Francisco Bay, yet somehow, until last summer, I had never done some things that tourists enjoy when they visit. So, we rented kayaks from a local business to paddle out to some of the old Naval ships docked in our harbor.
Photo by Karin Jensen
Later in the week, we rented paddle-boards from another local business. We had been kayaking and paddle-boarding on vacations before but never in our city.
We bought a fancy take-out meal from a local restaurant. I served it on our best dishes by candlelight. I also researched the best biking and walking paths in our city and found several that we had never taken before that were beautiful.
City Park/Photo by Karin Jensen
Finally, we went just a little farther afield to San Francisco, took the ferry to Angel Island, and enjoyed stunning vistas that I hadn't seen since childhood. It was a great week to appreciate our region and invest vacation dollars in the local economy while staying socially-distanced outdoors.
Camping
I never went camping as a child. My mother partly grew up in the third world, so spending days without electricity and flush toilets was not her idea of a vacation. ("Why would you do that on purpose?")
I was well into adulthood before discovering the joys of the Great Outdoors, becoming one with nature, and understanding that "roughing it" doesn't have to be that rough.
I discussed with my daughters what sort of camping might interest them. To my surprise, my youngest said she'd like to go somewhere where we could night-hike. She'd had an experience on a school trip where her class had gone walking at night, and it made an impression on her.
With that in mind, I changed my plans from forest camping to mountain camping and made a reservation to coincide with the full moon. Mount Diablo is just an hour away from our urban life, and we were only gone a few days, but it felt like we really got away.
Mount Diablo/Photo by Karin Jensen
As described in the opening, we hiked at night, which was breath-taking, but almost more magical was hiking through the morning fog. The landscape was hushed, and the trees and shrubs were dripping with moisture, which was refreshing during our exertion. Looking down on clouds from the summit was amazing.
Dancing with Trees in the Morning Fog/Photo by Sven Jensen
I also tried to make it a summer enrichment project. I asked my eldest to create the meal plan and grocery shopping list. She chose recipes I would not have thought of, and they were tasty.
My youngest created the camp packing list, and my husband reviewed it with her. Together, they all practiced setting up the tent in the driveway.
Road Trip
In the Fall, we ventured farther afield to far Northern California, land of Redwood forests and deserted foggy beaches, and stayed in a popular chain hotel.
Photo by Karin Jensen
How does staying in a hotel work these days? The pool and restaurant were closed, and rooms were left vacant for 48 hours between guests. This vacancy policy was key in my decision to choose this particular hotel.
The housekeeper did not come in to clean while we stayed. That meant garbage over-flowed the small room trash cans. In hindsight, it would have helped to bring a couple of garbage bags for the purpose, or we could probably have requested some from the front desk.
The receptionist was encased by glass partitions, like in a bank, and the credit card reader was outside the enclosure. Upon request, she issued us plastic-wrapped tea and coffee kits to use with the Keurig coffee maker in our room.
There was no breakfast buffet. Instead, there was pre-packaged food at a take-and-go station. We picked up what we wanted, then brought it back to our room to eat. We had packed snacks to eat during the day and bought take-out food for dinner. One evening, we treated ourselves to a fine-dining experience on an outdoor patio.
Was it worth it? Absolutely. There was all the usual fun of a road trip, such as chit-chatting and listening to favorite play-lists. The state parks and beaches were stunning, peaceful, and free, or a small nominal fee to enter. All this was less than a day's drive from home.
Photo by Karin Jensen
The Sweet Spot
Staying safe and staying sane doesn't have to be mutually exclusive. Take this opportunity to look at your region with fresh eyes and get outdoors into sunshine and fresh air to improve physical and mental health. There is still so much beauty that we can enjoy.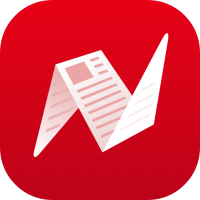 #pandemicvacation #pandemicvacationideas #staycation