Book Review: A River of Stars by Vanessa Hua
Photo by Karin Jensen
As A River of Stars opens, Scarlett Chen, a Chinese factory worker, is approaching the third trimester of pregnancy by her wealthy married boyfriend, Boss Yeung. He is so-called because he is her boss, the owner of the factory where she works.
Against her wishes, he prepares to ship her off to the United States with the intention of her giving birth there to secure American citizenship for their son. He will do all in his power to secure advantages for this heir, for his wife has only born him daughters.
So begins this entertaining, unpredictable adventure spanning China and California. For the first part of the book, Author Vanessa Hua drew on headline stories from six years ago when federal investigators raided maternity tourism businesses in Southern California.
Photo by Dewey gallery from Pexels
From there, however, when a new sonogram of Scarlett's baby reveals the unexpected, the book becomes a female buddy road-trip and exploration of life on the edge and across cultures. Scarlett decides to escape the maternity tourist facility and runs away to San Francisco Chinatown. She takes with her an equally pregnant teenage stowaway, Daisy.
Scarlett is a wonderfully feisty, determined character who impressed me at every turn with her resourcefulness in working to survive nearly alone in a foreign country with few resources. Wondering how she and Daisy would find a place to live, care for their babies, pay bills, and stay in the country under the radar kept me turning pages.
In one chapter, she starts with a bag of donated groceries and continuously trades until she has enough to pay rent:
"It was said the cunning traded their way up, a flea for a dog, a dog for a hen, a hen for the hand of the village beauty. Scarlett had a different prize in mind: her rent." – Vanessa Hua
Having grown up frequently visiting my grandparents in San Francisco Chinatown, I appreciated that Vanessa Hua was equally familiar with its gritty details, and it was a pleasure to reminisce through her vivid storytelling.
"Back in Chinatown, they slipped through an alley on cobble-stones slick with garbage and passed a market where turtles and frogs flopped in plastic buckets. The bubbling tanks sounded like beakers boiling over in a mad scientist's lab. They were a block away from the Pearl Pavilion. … (L)egions of tourists ordered neon-orange chicken and heaps of fried rice..." – Vanessa Hua
Photo by Brett Sayles from Pexels
Aside from the adventure, I was intrigued by the exploration of what American citizenship means to the Chinese and why they value it. For all China's ascending power and particularly in light of the recent divisiveness in our country, it's fascinating to reflect that the U.S. remains a beacon of opportunity.
Consider that even now, agencies in China estimate that about 50,000 Chinese nationals deliver babies here every year. Reasons given range from cleaner air, safer food, larger homes, better roads, lower cost of living, a society based less on personal connections, and an open and free country with quality higher education.
Through Scarlett and Boss Yeung's characters, Hua explores how the Chinese view America, and it's a fascinating read that refreshes my appreciation for our country despite our present difficulties.
"On the radio, a newscaster announced that the U.S. embassy was evacuating American tourists from Egypt. Boss Yeung stabbed his finger at the radio dial. "The U.S. would save our son…From anywhere. The U.S. would get him out of trouble anywhere." – Vanessa Hua
I was disappointed by Boss Yeung's expression of old-world views about women and saddened to think that these views still hold widely true in modern China. He already has a daughter who is a business force to be reckoned with -- astute, intelligent, ambitious, and hard-working -- but she can never measure up to a son in his eyes because of her gender.
"That was when Scarlett ... realized just how much his son meant to Boss Yeung, reviving the dream that died with the birth of his daughters; an heir to carry on his legacy…a boy in his image, a prince of the family." – Vanessa Hua
This made me wonder about the current status of women in China. However, I appreciate that his views evolve throughout the story.
As a San Francisco journalist, Hua's credentials are evident throughout the book in the variety of local details and news stories from the recent past woven into the storyline. There is a reference, for instance, to the controversy of a couple of years ago about the "Real Bodies" exhibition, which featured the corpses of what were believed to be executed Chinese political prisoners to show the human body's inner workings. The variety of real-world stories add realism and are a pleasant trip through the memory lane of recent history.
Finally, I enjoyed the anecdotes about Scarlett and Daisy caring for their newborns. As a Mom, I recalled both the tenderness and exhaustion of that period.
"When her daughter cried without end, Scarlett strapped her onto her chest and walked ceaselessly, like a soldier on Chairman Mao's Long March. Past the bubbling tanks where catfish bobbed and gaped, the markets pungent with bitter greens and oranges, past the stores selling hell money and incense to honor the dead. Liberty would fall asleep within a few minutes, soothed by the heat of her mother's body, the swaying steps, and the steady beat of Scarlett's heart." – Vanessa Hua
Photo by Pixabay/Pexels
A River of Stars is an absorbing debut novel of adventure, cross-cultural exploration, parenting, and survival. Scarlett Chen is a compelling female protagonist whose resourcefulness and pluck had me rooting for her throughout.
Author, Vanessa Hua, is a columnist for the San Francisco Chronicle and the author of a short story collection, Deceit and Other Possibilities. She has received numerous awards for her writing.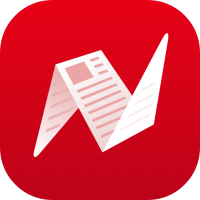 References:
#nbholidaycheer #BookReview #RiverofStars #VanessaHua #ChineseAmerican #MaternityTourism