Photo by Alise AliNari/Pexels
When my mother passed away, and Dad moved to a senior apartment, it fell to me to purge their home of forty years. Sorting through decades of photos, clothes, dishes, and art, I relentlessly gifted, sold, donated, and tossed. But one extraneous item that I couldn't part with was Mom's vanity. Disposing of it would have felt like trashing an altar.
My mother grew up impoverished both in rural China and in Dearborn, Michigan. At 17, she started supporting herself because her family couldn't afford her anymore. She spent her whole career of 50+ years working as a waitress, a job in which she came to take pride. She started at a cheap Chinese cafe. She then rose to upscale establishments such as San Francisco's Fairmont Hotel, where she earned a middle-class living.
At the Fairmont Hotel/Photo by Karin Jensen
To accomplish this required cultivating polish both in manners and appearance. She studied the art of conversation. She listened to how the most successful waiters and waitresses spoke to their customers and copied their techniques.
She learned the art of discretion, observing when a customer wanted attention or preferred to be left alone. Sometimes she had to keep a straight face when a customer brought in his wife one evening and his mistress on another!
And she learned to make herself beautiful. Make-up was not just vanity but a powerful tool in transforming a girl who had grown up in rural China into a woman worthy of the Fairmont. It was an investment.
More than that, putting on makeup became a meditative ritual, a consecrated time of day just for herself in which she could prepare her thoughts and ground herself for the coming day. She would brew coffee, then sit at the dressing table, light the lamps on either side, and take a calming breath as she gazed at her reflection.
She was relaxed, self-examining, and focused, with the artist's eye on the eyebrow's angle, the shading of an eye, and blending blush. In cultivating beauty, she outwardly manifested who she felt herself to be on the inside.
Where there's a way, there's a will. Some say I've got it backward, but I think that if there's a way to do something, then I've got the will to do it. -- Helen Yee Chan Cochran (Mom)
As a little girl, I loved watching this daily transformation. It felt like watching a human transfigure into a goddess. I grew to enjoy the ritual, too. A fond rite-of-passage memory is of Mom taking me to a makeup professional as a teenager to learn the art. I felt so clumsy! I thought I would never get my eyeliner straight. It made me appreciate my mother's skill.
When Mom was 58 years old, she was one of three national winners in a make-over contest sponsored by Woman's Day Magazine. The competition solicited before and after photos to demonstrate how everyday women transformed themselves with makeup. The magazine flew her to New York for an interview and photoshoot with famed photographer Barry O'Rourke. It featured her in their January 1982 edition.
Photo of 1982 Woman's Day magazine by Karin Jensen
When the professional makeup artist, who was interviewing her, saw how she did her makeup, she was surprised to see Mom's worn brushes and how she used only drug-store brands. And she was so amazed by the worn stubbiness of her eyeliner brush that Mom was embarrassed.
"Can you draw a straight line with that?" she asked, incredulous. Mom demonstrated that she could.
She got to stay in a beautiful suite at the Berkshire Hotel for three days, where flowers and a silver platter of fruit welcomed her upon her arrival. She received limousine service, a $1000 prize, and tickets to see "42nd Street" on Broadway. She was an honored guest at a dinner for New York cosmetics professionals. In the autumn of her life, a Cinderella experience was delightful.
All this to say that at the end of her life, when it came time to dispose of her things, I could not bring myself to part with her vanity table and chair. They were too enshrined with memories of my mother's morning meditation, cultivating beauty, fostering dreams, and accessing her inner goddess.
Helen's vanity table/Photo by Karin Jensen
For years, they sat in the garage, and every time I looked at them, I kept saying to myself that it was silly to keep them, that I would never use them, that I should get rid of them. Then I would close the garage door and leave them to gather more dust.
I recently made YouTube videos in which I wanted to demonstrate how I put up my hair. I didn't want to film in front of my messy dresser or the bathroom. So I pulled out the old furniture from the garage and wiped away the dust. It was lovely to sit in the velvet-padded chair in front of the whimsically framed mirror.
There are traditions to remember the deceased in so many religions and cultures – the Japanese Obon Festival, the Mexican Day of the Dead, the Pagans' Samhain, the Catholic All Souls Day, and more. In American culture, we have Halloween, but so much of the spiritual wisdom that perhaps was once part of it is lost.
Japanese Obon lanterns/Photo by Priscilla Du Preez/Unsplash
I never sensed mortality until my mother passed, when the brutal finality of never again being able to speak, share a meal, or laugh together struck me.
Now I see the wisdom of the ofrendas and shrines, how they help us process grief and keep a connection. When we lose a loved one, the mementos left behind are never enough, yet they are everything.
Someday, I will create a treasured space for Mom's vanity table and chair. I will sit and look deeply into the mirror as she did. I will remember her spirit and how precious is life and love.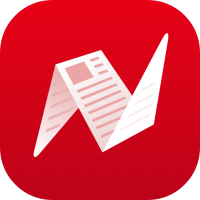 #MentalHealth #SacredArtifact #EverydayAltar #PersonalTransformation #PowerofMakeup #MakeupAsMeditation #Grief