Book Review: Thousand Pieces of Gold by Ruthann Lum McCunn
Photo by Karin Jensen
"Git," (Polly) cried. "Git up and dust!" But the demons only laughed harder. -- From Thousand Pieces of Gold by Ruthanne Lum McCunn
Polly Bemis was a woman born in China and sold by her father to bandits during desperate times in the 19th century. In the 1870s, a slave trader sold her to a Chinese saloon owner in the United States who was looking to increase business by using her as an attraction.
You read that right. Long after slavery was officially abolished, Asians in America were still sometimes held in involuntary servitude – even by their own people.
"A Thousand Pieces of Gold" is Ruthann Lum McCunn's enthralling work of historical fiction based on this true story of an amazing Chinese American pioneer woman.
The story relates how Polly not only survived her involuntary servitude but found her way to freedom, love, friendships, and happiness.
Polly is such an endearing, plucky heroine who never loses sight of who she is and her desire for true freedom even when it seems impossible. Her romance with Charlie Bemis, the Chinese saloon owner's rival, is warm and realistic as they work through personal and cultural misunderstandings.
Vintage photo of Charlie Bemis by unknown photographer
Charlie acts as her "China herder" by looking out for her and defending her against saloon customers' bad behavior. He is also a captivating character who McCunn describes as a "fearless personality," which, "coupled with his skill at shooting, enabled him to maintain order without getting into trouble."
Charlie loves Polly from the beginning, but at first, he loves her beauty, her vulnerability, and that he can help her. Over time, he learns to love her for who she wants to be and can be on her terms. From there, their relationship deepens into a lifelong spiritual connection. Over time, the power dynamic shifts, and Polly comes to rescue Charlie from catastrophe.
She laughed, a joyous peal clear as ringing bells. Hearing it, Charlie's smile grew stronger, deepening into laughter, that became one with Polly's. And suddenly, within the circle of their laughter, she felt finally, wonderfully free. -- Ruthanne Lum McCunn
The story is set in Idaho in the late 19th century. It is filled with the romance and fascination of that pioneering period when disputes were often settled with gambling and guns. I love the author's voice, which tells the story simply, letting events speak for themselves. I discovered the book in the early '90s when I was still a young adult. The clearness of writing especially appealed to me.
Vintage photo of Polly Bemis with her horses, Nellie and Julie, Feb 6, 1910, by unknown photographer.
That said, I have re-read this book about every ten years since then. Polly is an inspiring Chinese-American hero. I treasure her optimism, can-do spirit, and how she embraces her new country while also staying true to herself and her roots.
The book was made into a film in 1990. It was re-released in 2020 for its thirtieth anniversary via U.S. arthouse distributor Kino Lorber which has acquired world rights (citation: Thousand Pieces Of Gold': 1990 Feminist Western With Rosalind Chao & Chris Cooper Gets Re-Release Via Kino Lorber). I recommend both the book and the film.
Thousand Pieces of Gold – Official Re-Release Trailer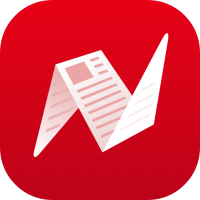 #nbholidaycheer #BookReview #ChineseAmericanHistoricalFiction #PollyBemis #RuthannLumMcCunn #ThousandPiecesofGold