Book Review: "A Map Into the World" by Kao Kalia Yang
Photo by Karin Jensen
My mother's death wasn't unexpected, but it still hit me like a ton of bricks. I wept for days, then gradually entered the spacey phase of grief where I accidentally locked myself out of the house, stabbed myself with a fork while cooking, and repeatedly forgot what I had walked into a room to do. And I still had to look after my girls, eight and ten years old.
In the months preceding, I wish I had had a book like Kao Kalia Yang's "A Map Into the World" to help prepare all of us. When Mom passed, I could do little more than care for our basic needs.
My girls are now teens, but this lovely book takes me back to early childhood days when time necessarily slows down because children cannot be hurried either in their growth or in their appreciation of the world.
Photo by Jill Wellington/Pexels
When we allow ourselves to be present in that process, life becomes rich. We notice the feel of dirt on our hands, colors of leaves, and people outside the windows of our home. We notice because they notice.
In "A Map Into the World," little Paj Ntaub moves into a new neighborhood where she makes friends with her elderly neighbors, Bob and Ruth. We see the changing of the seasons from her perspective and appreciate her small concerns, such as wanting to hold up her baby brothers to the window so people passing by can appreciate how cute they are.
When Ruth dies, Paj Ntaub has an idea to console Bob with some of her art. She draws the world that she knows, a world of teardrops that splatter like rays of sunshine, smiling worms, yellow ginkgo leaves, sparkling snow, people walking by or sitting on benches, and planes flying overhead. She tells Bob that it is a map back into the world in case he needs it.
"I pulled on my mother's sleeve until she looked at me. I whispered an idea in her ear." -- Kao Kalia Yang
I appreciated the depiction of Asian American characters and the reminder of the power and beauty of children's art. I especially enjoyed how this story gently introduces children to the concept of death as part of life and the importance of the grieving process.
Photo By Karim Manjra/Unsplash
When Mom passed, I'm glad my girls saw that I didn't bottle up my emotions so they would know that it's okay to feel deeply sad and lost. They were a great comfort to me with their hugs and small squeezes. A book like A Map Into the World helps children in their position understand that those grieving do welcome help returning to the land of the living.
The publisher recommends A Map Into the World for Kindergarten through 3rd-grade children.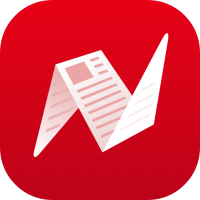 #nbholidaycheer #AMapIntotheWorld, #AsianAmerican, #BookReview, #ChildrensBook, #ChildrensArt, #Death, #Grieving, #Children, #Kids, #KaoKaliaYang, #PictureBook,