Me and my hen. Image Author's Own.
The day before the demonstration of how to get the chickens out of the shed and into their assigned cages, I happily accepted responsibility for ten chickens and their rickety shed. For a long weekend. My neighbor, Andy, a friendly chap who teaches pole dancing at his studio just off the High Street, had to visit his mum. Luckily, his four tiny dogs would go with him. Phew.
We met up the next morning for Andy to show me the ropes. A chicken in each large hand, he popped the feathered ones into one of three cages set up on the grass. He went back to the shed and came back with two more. He invited me to fetch some.
Okay, my hands are not petite and skinny. But I could only hold one chicken with two hands. And that was pretty hairy, or should that be feathery? When we'd transferred all the girls and boys from their sleeping chambers to the cages, I took a photo of them all. My memory is so bad I have to set reminders for just about everything outside of my routine. I had no chance of recalling which chickens went where.
Andy sprinkled pellets into their dishes, made sure they had enough water, and breezily announced all I had to do was reverse the process in the evening. No problem, I thought. We went back inside, and I wished him and his partner a wonderful weekend at his mum's.
Bedtime
I went out into the garden to pop the cluckers and three crowing ones back into their respective cupboard spaces. All went well. I even made a friend. She sat on my shoulder until I took her off and she let me put her in her cardboard box. Later it turned out her chamber held up the box.
Before making a friend, I navigated a few problems with the other ladies. Do you know the cupboard doors that open downwards, like on a drinks cabinet? Well, that one needed the main shed door to prop it shut. The main shed door wouldn't shift that far. No problem, I thought, I'll use this handy long piece of wood to keep it open an inch or two. Yep, secured on the earth floor and the other end under a decorative frame on the drinks cabinet door.
The next day I found out there was a hook to secure it. Four down, six to go.
The transfer of three more into the lower section of the old cabinet with two pull-open doors with knobs on went like a dream. Except, these doors didn't close either. I found another handy piece of wood, much shorter, and propped it under the knobs. Sorted. The next day I discovered these three should have gone in the cardboard box.
The friendly chick I mentioned earlier refused to go into her box (but not her box) the first time and struggled so hard I let her go. She hopped onto a ledge and flapped her way up to my shoulder! (See the first image.)
A quick snap to send my dad and she went into her box without a fuss.
Have you been counting chickens? You should have two unaccounted for. One liked his cat carrier on the floor. It had no door. So I left it open. Later it turned out the ramp was the door. My friend should have gone in with him.
Meanwhile, the biggest clucker who had the honor of roaming free in the garden had come into the shed to check on the others.
I also mentioned the shed is in a state of ill repair, didn't I? Ramshackle, in fact. I wanted to close the door to keep the chickens inside. Not happening.
I looked around me. Aha! A flat cage rested against the bushes to the left side of the shed. I dragged it across the doorway. The big guy immediately tried to get out. I adjusted the strong metal fence. No way was he getting out of there!
Andy texted: Everyone all settled down for the night?
I replied: Yes, all quiet in the coop. Wire fence in place, nobody's going anywhere.
They're all chickens to me
The next morning, I looked out my kitchen window, not expecting to see any chickens. What I saw was what looked like all the chickens strutting around the garden. What the cluck? How the cluck did they get out? I got dressed and went out to catch them.
An hour later, I had caught and caged seven of them. It didn't take me that long to catch them all, just that the sun was so bright I couldn't see the photo on my phone to identify which ones belonged in which cages. Also, so many of the birds looked remarkably similar. So I didn't know which black ones belonged in which cage.
A fawn-colored bird and a black feathered chap led me on a merry dance between and around the cages until I used a board to block their exit and a dish of pellets to tempt them.
The twice as large black chicken had the run of the garden. The others needed their cages to protect them from the big one. Some of the plumper caged ones attacked the ones that didn't belong. I swapped them around several times until peace reigned.
Now if you've been counting, you'll know two are missing. I didn't want to do it but I had to look over the railing with down bars wide enough the big guy could have got through if he wanted to. Obviously, he didn't.
Keep calm and love chickens
I braced myself on the railing and leaned forward. I peered over the edge. A colorful cockerel or rooster, depending on how old he is, and the third black-feathered one blinked up at me.
I couldn't get down there. They couldn't fly up. I went back to my flat, removed my clothes, and got in the now cool bathwater that I'd run an hour earlier. I had to make myself presentable to enter the music shop beneath my flat. I needed access to the back door. Clean and fully clothed, I armed myself with two cloth tote bags and went downstairs.
A friendly chap called Dave said he knew Andy and sure he could open the back door for me. First, he had to unscrew the piece of two-by-four wood that held it firmly shut against flooding. He realized that approach hadn't worked as he revealed the soaked cardboard underneath the board below the two-by-four. He let me out and pushed the door almost closed and left me to it.
I scooped the chickens up one by one and nestled each of them in a bag of their own. Content in their snuggly totes, we went back into the storage area and through the door into the shop. I thanked Dave and avoided getting involved in the story of why I had two chickens in bags with a customer.
A rescued one. Photos Author's Own.
Finally, the third black one — the rescued one — joined the squawky orange feathered one with a red comb and matching wattle (the flappy bit under the chin). Of course, the third black one I tried was the bird he didn't squawk and peck at.
Drum roll, please
The cage on the left, noisy orange cockerel, rescued black one, and a fawn-colored one. In the middle, the rescued rooster with the black sickle tail feathers, my friend the orangey fawn one and two black ones. The cage on the right-hand side with a cute puffy-cheeked fellow (might be a dame) and a third different rooster or cockerel, depending on its age.
After I had searched two of the three potential bins, the last one contained the pellets and a scoop. You don't want to know what the other bins contained. Trust me.
I returned to my flat to fetch fresh water. Replenished their little water bowls and left them pecking for insects.
Three hours after I got up, I had my first cup of tea and sighed with relief. I put any thought of what the cluck am I going to do this evening to keep them in their coop out of my mind.
When I could put the inevitable off no longer, I texted Andy: Do the chickens have to go back into the shed? Could I cover the cages with sheets and wooden panels? The door's broken, and they all escaped last night.
Andy called me within seconds.
I followed his instructions for nine of the birds and one of my own for the big guy. Basically, I used a heavy plastic box to barricade him into the bottom of the drinks display cabinet along with an equally large lady who stayed so still I feared she'd left this world. Though, according to Andy, that was quite normal for her.
Sunday morning
No chickens in the garden. I went out. I filled their dishes with pellets and added water to their bowls. I unhooked the drinks' cabinet door and propped it open with a gap big enough for me to reach in and grab two birds, but not let the ones left behind flap their way out.
With all four in their cage on the grass, I took the two from the cat carrier with the ramp that doubled as a door — this was news to me — and popped them in their cage.
Then, I tackled the box of three. The straggly cockerel liked to peck my hands, but he behaved and went into the cage first without a hitch. Then one girl at a time and all nine were behind bars.
Chickens are smart, friendly, and great survivalists when given half a chance. They are exceptionally hard to keep in a shed when the person looking after them has no memory of where they sleep.
Andy is back now, which is an enormous relief.
Chicken sitting, and I mean this sincerely, is no yolk.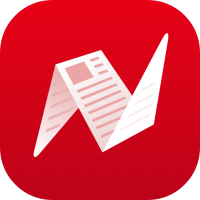 This is original content from NewsBreak's Creator Program. Join today to publish and share your own content.