This remarkable woman has cut herself off from everything we use every day without thinking. She has no gas or electricity, no running water, and no internet! Also, she's not a big fan of furniture, so she has none.
Presented and produced by Bryce Langston of Living Big in a Tiny House, his video takes us to meet Emma. Perfectly described by one of the comments on the YouTube channel:
"She's like this character in a story that the village kids were warned not to approach because she's crazy, and then she turns out to be absolutely real and wonderful." parthesky
Her day starts with a hot drink. But first, she builds a fire with precious dry twigs and wood she's collected from her surrounding area. Doing this is a service for the environment as dry deadwood can be a fire hazard. Many of us would find this a chore, but Emma compares it to something she'd do instead of commuting to a slave wage job.
The fireplace where she boils the water for her morning cuppa — mint rather than black tea with milk — remember no electricity, no milk, is set on the north side of her home. Winds and cold weather mostly come from the northeast in the UK. 
Freshwater comes from the top of the stream that she wades up in her wellies to fill a small glass bottle.
All food preparation takes place on a chopping board on the floor. No cupboards exist, so Emma is forced to weed out items she doesn't use now and then. Shelves line the walls of her home, crowded with jars and bottles of herbs and spices—also a few books.
After eating, Emma takes her used wooden plates, chopping board, and cutlery outside. She pours hot water over them from her kettle and scrubs them with a handful of fresh grass.
Bryce asks her about the circular structure she used for this house. It's not her first attempt. It took years for her to find a model that met her needs. This earth mother speaks about the tree branches and the reciprocal frame roof with love, comparing them to people sitting on each other's laps in a circle. They rely on each other to stay upright. In her own words, Emma says:
"It's a metaphor for equality and it shares the load." 
Next, Emma tells Bryce about the woolen mattress on the floor and why the windows sit low on the walls of her home. The woman prefers to see out at all times of the day and night. Moonlight and stars play as large a part in her life like the sun. The windows are too high in traditional builds; she didn't want a chair or a raised bed frame to see out of her windows. The simplicity of her wisdom impresses me.
We go outside to see the composting toilet open on one side to enjoy the view of trees. A conventional bath sits outdoors with no privacy other than the surrounding trees. 
It took eight years to achieve planning permission for her low-impact sustainable build. Emma was the first. In 2011, as part of its One Wales: One Planet scheme, the Welsh government adopted One Planet Development's forward-thinking planning policy: 
It provides a genuinely affordable and sustainable way for people to live and work on their own land, bringing social, economic, and environmental benefits.
By 2019 Emma had lived in the woods for twenty years. She finds it shocking that so many people don't have shelter and says:
"I don't think we can call it civilized behaviour."
The woman of the woods hopes other people will see what she has done. It didn't cost her a lot, about £1,000 in 1999 or £1520.49 today. The benefits to her living in her self-built woodlands home mean she has none of the money, value, and insurance craziness of conventional living. Her opinion of the construction industry:
"The construction industry causes lot of environmental damage."
When she thinks of the future and the end of her time here, she knows her home will breakdown back into the soil. She considers her life fantastic and one of luxury and believes:
 "Our houses are ourselves. We don't need to have or be more."
I agree with Emma. What are your thoughts on living a 100% sustainable life in the woods?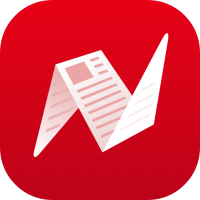 This is original content from NewsBreak's Creator Program. Join today to publish and share your own content.