Like you, I've used all sorts of cleansers, washes, creams, lotions, and potions. They worked for decades, then one day in March, I woke up, and my face was red and angry and spotty! I hadn't had zits since I was a teenager. My step mum would stand me against the kitchen door and ease my blackheads out with a tissue wrapped around her talon-like nails. But I never had spots.
Granny Peggy had the most astonishing skin she passed onto my dad, who blessed me with good skin. The kind of skin that made a fairground age guesser state my dad was 21. His real age? 31! He's still looking good at the age of 78. My mum's skin has aged well too.
Neither parent had spots or rosacea as adults, but I recall a photo of Granny Peggy in her fifties with bright red cheeks. I got the best of her skin but also the worst. Why this curse chose to break out when it did baffles me. Other than the following possibilities.
The Ordinary
I had tried three of The Ordinary (or DECIEM) regimen products, recommended by a friend who swore by it. The Ordinary offers small items for lower prices. I ordered The Daily Set for £15 and NIOD Modulating Glucosides 30ml for £21. I was excited to try these products that would restore my skin balance. At first, the order of applying the products caused quite a headache, but I wrote it down and followed it religiously.
The plant-delivered Squalane cleanser hydrates skin. I enjoyed using it very much. A squeeze of cream rubbed by your hands turns it into oil. It removed makeup and left my skin supple. Various sites promote squalane as very good for skin prone to acne, which I didn't have at the time.
Those of us who care about where stuff comes from should know that because squalene is so efficient, some people harvest it unethically from shark's livers.
Squalene is a natural oil all animal skins secrete. It's what you can feel on your nose before you use manufactured products to wash it away. It naturally lubricates and protects your skin. I had plenty around my nose but none on my cheeks!
Two months later, I decided it did nothing for my parched cheeks. So I tried something else.
Your Good Skin
These skincare products either started or triggered the spots due to using The Ordinary or my diet. Taking anti-depressants could have had an impact too. The face wash contained castor oil, and Dermatica had recommended against any products containing it. Their night moisturizing paste applied with a little spatula soothed my inflamed cheeks and restored itchy scratchy skin to calm and smooth. But the spots kept appearing.
Dermatica
My journey to glowing skin started on April 17th, 2021, with three photos and a questionnaire. The dermatologists then personalized the ingredients to suit my skin. Now I look at the images (see below), they don't look so bad. But my skin got me down at the time. I'd had lovely skin for decades. On this day, it was rough, itchy, inflamed, and most mornings, I woke up to find new spots under my nose or on my cheeks.
Before I started with Dermatica, I bought new pillows. I changed my bed linens with hyper regularity rather than the usual when I thought they needed changing. I'd already changed my diet in January after doing a food sensitivity test. That meant cutting out most of the foods I ate regularly. Dairy, wheat, and almonds. After five months and nothing had changed, I reintroduced them one at a time.
British Skin Foundation
Everyone's rosacea is personal to them. My skin flares up after walking outside on a windy day. Weirdly, it doesn't when I drink tea or coffee or wine.
I can have no pustules for days in a row, and then I'll get 1, 2, or 3 in the nasolabial folds and rarely now just under my nostrils.
A new regime from Dermatica arrived this month because my skin improved so much, and the spots reduced significantly. I apply it in the evening after washing with Ursa Major Fantastic Face Wash 236ml. However, after the first month of £2.90 postage only, the company charges £22.95 per month.
The Ursa Major product at £29.99 on Amazon nearly broke the bank in April. When it runs out, I'll try Dermatica's Purifying Cleansing Gel 50ml for £4.90 (plus £2.99 postage). Maybe.
Anxiety and stress still play a part; even cheese — which I have now cut from my diet entirely — contributed to outbreaks when I started eating it again.
Rosacea started as flushing during my twenties. Over the years, a couple of severe sunburns and masses of windburns, and copious amounts of red wine and chunks of cheese. I'd say I got away with the worst of it for a very long time. I'm 55 now.
As Lex Gillies says in Living with rosacea, you hide it behind makeup and balance flare-ups with what you need to do. A lump of cheese and a glass of wine for her. A windswept powerwalk along the promenade for me.
Rosacea mainly affects women but men tend to get the worst symptoms. It is for life and it will get worse. You can help yourself by avoiding what you discover triggers your symptoms and you can get help to reduce the effects.
This article is not a promotion for any of the products and services mentioned. This is my experience of various products that did and didn't work for me. I have no affiliate links with these companies. I am not an expert, you should always check with your doctor or dermatologist before trying anything new.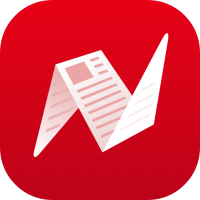 This is original content from NewsBreak's Creator Program. Join today to publish and share your own content.