We probably won't meet the target of limiting global warming to "well below" 2 degrees C without a change in what we consume.
It's even less likely we'll reach the 1.5C target because we don't want to change our diets. We have enjoyed delicacies from all over the world for decades, and why should we worry about the droughts, floods, freezes, tornadoes, and hurricanes? Nothing to do with us. We have no control over those conglomerates who buy up every mom and pop business when ripe for the picking.
Not to mention the swathes of forests chopped down to feed our furniture and housing desires and our rustic wood-burning stoves. Or the fires allowed to continue burning in the Amazon jungle because Brazil wants to raise more cattle, turkeys, or whatever the most attractive commodity is at any one time.
Number 1 for turkeys, the U.S. grew 2,692,241.00 in 2019. Brazil came in second with 588,051.00.
In the Amazon, forests are often cut during the wet season (December through April) and burned during the dry season (between May and October). This slash-and-burn cycle approach is often favored by land grabbers, farmers, and landowners converting the land for sale and for agribusiness use, particularly cattle pasture.
Fires do not occur naturally in the Amazon rainforest.
The people who defend their land against murderous agribusiness stand no chance of winning their fights. South America, rich with untapped minerals and forests, attracts corporations. They make deals with the government, and people lose their way of living. Minerals extracted, forests converted to logs, and the deal makers run, leaving devastation behind them and communities ruined. All that happened after villagers lost their lives trying to protect their natural habitat. 
When we should be consuming less to reduce the global temperature, our demand for more gives forests the chance of little to no survival.
Did you know that 227 environmental activists died in 2020 defending the ecosystems they need to survive?
Clearing forests for agricultural reasons and creating energy to provide us with electricity reduces the number of trees that take in carbon dioxide (CO2) and breathe out oxygen. 
Humans have increased atmospheric CO2 concentration by 48% since the Industrial Revolution began. This is the most important long-lived "forcing" of climate change. Global Climate Change
My carbon footprint quiz answers say I'm using 95.94% of my share vs. the U.K. target. To find out your carbon footprint, you can do the quiz too.
Urgent: Up to a million species are facing extinction — but governments are voting on a bold new plan to save nature this week! Let's make sure it passes; join the urgent call now!
While our eating and drinking are an indirect cause of greenhouse gasses warming up the earth, what we use to fuel our other daily habits are the biggest causes of global warming.
Global Climate Change, Vital Signs of the Planet states:
Human activities (primarily the burning of fossil fuels) have fundamentally increased the concentration of greenhouse gases in Earth's atmosphere, warming the planet.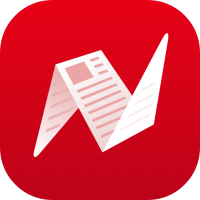 This is original content from NewsBreak's Creator Program. Join today to publish and share your content.