Housing is key states: Qualifying renters and landlords are now eligible for 100% of rent and utilities owed. To find out which program your neighborhood qualifies for, you'll need to enter your area and click search or select your area on the map.
San Francisco qualifies for option A. Eligible for State Program. Click on View to complete the eligibility quiz. You can get help with your application by calling the California COVID-19 Rent Relief Program Call Center at 833-687-0967 or visit housingiskey.com. The help is free.
Applications will be processed in the order they are received and can take between 4-6 weeks
Low-income tenants and anyone who hasn't paid the 25% yet need to apply as soon as possible. If you cannot pay the 25% before September 30th, 2021 you are at a bigger risk of eviction.
According to San Francisco Rent Help, you can apply if your household income is no more than $102,450 for one person up to a maximum of $193,200 for eight people.
Tenants are encouraged to stay in their rental property. Do not move out!
If you have unpaid rent or are struggling to pay rent that will be due starting October 1, please apply to housingiskey.com as soon as possible. Do not delay!
You will need to pay 25% of your rent by September 30th, 2021. This is very important to make sure you are not evicted. If you haven't paid the 25% and still can't, please contact sfrenthelp@evictiondefense.org by September 30, 2021.
Lifeline
The San Francisco government is offering a lifeline to tenants facing imminent eviction. If you receive an eviction notice you can even contact Eviction Defense Collaborative at (415) 659-9184 or legal@evictiondefense.org to be assigned an attorney.
Any rent you owe will not disappear. You will need to pay it at some point in the future but in the meantime, if you can, make a lump sum payment of 25% before September 30th,
You should respond to any nonpayment notice from a landlord before it expires, and you should pay at least 25% of the rent due each month between September 1, 2020, and September 30, 2021. SF.GOV
March 1 to August 31, 2020
If you couldn't pay your rent between March 1st and August 31st, 2020 you cannot be evicted but starting November 1st, 2021, your landlord can take you to the small claims court.
You must give your landlord a signed declaration in response to a 15-day notice.
September 1, 2020, and September 30, 2021
Again, your landlord cannot evict you but they can claim what you owe. But to avoid the small claims court, you must also give them a signed declaration and make a payment of 25% before the end of September.
Find full details in all languages and FAQs applicable to tenants, landlords, homeowners, and community partners.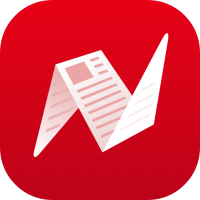 This is original content from NewsBreak's Creator Program. Join today to publish and share your own content.