First, Morrisons turned down £6.3 billion because their biggest shareholder didn't like the offer, then the board backed the second offer. A megadeal worth £6.7 billion. A last-minute £7 billion bid beat the consortium of investment bidders backed by US billionaire Koch family and Japanese mogul Masayoshi Son.
"UK for sale is very much an ongoing theme and it will remain so until the market becomes a lot better valued," he said. "If the market refuses to value a company appropriately, private equity will come and take it off your hands on the cheap." Janus Henderson portfolio manager Tom O'Hara
After the Morrisons Board turned down the first offer of £6.3 billion, Fortress Investment Group, the private equity firm behind the investors above, upped their offer to £6.7 billion. Now, the most recent offer from Clayton, Dubilier & Rice, who offered £7 billion, has elbowed Fortress out of the way. Morrisons Board withdrew its previous agreement.
"CD&R have a strong record of developing, strengthening and growing the businesses they invest in," Morrison's Chairman Andrew Higginson
History
The Morrisons story starts in 1899 with merchant William Murdoch Morrison selling eggs and butter wholesale. It didn't take him long to first open a stall in Bradford, his hometown, and then more stalls in neighboring towns.
His first actual store opened in 1920, still in Bradford. In 1921 he welcomed his son Ken to the world. Ken, aged 21, took over the market stalls in 1952. After William died, Ken became chairman in 1956.
Two years later, in Bradford, Ken opened the first self-service shop with prices on the items! He continued his streak of firsts in 1961 with a supermarket selling provisions, mainly fresh meat and fruit and vegetables.
By 1967, Ken's plans for expansion meant he needed to raise capital. He floated the company on the stock market and proved the popularity of his store. More than 80,000 investors wanted to buy shares — according to Morrisons, that's 174 times oversubscribed!
In 1998 the 100th store opened. The previous thirty years saw integration with other suppliers of fresh foods, the opening of warehouses, and a vegetable packing site. Ken took over ten Whelan Stores in Lancashire from Dave Whelan sold to Morrisons for £1.5 million in 1978. Morrison's opened their own distribution in Wakefield, convenient for M1 motorway access.
The expansion and acquisitions continued. The company extends its food manufacturing to a bakery along with a meat industry and fresh food factory. Sir Ken Morrison stepped down from his company at the age of 55.
So the company could sell 100% British meat it bought an abattoir in 2008. the meat processing plant arrives in 2012, followed by a clothing range called Nutmeg in 2013. An online food delivery service launched in 2014, and in 2016 they agree to a deal with Amazon to sell fresh, frozen, and processed foodstuffs. The deals rolled in, and the expansion never stopped. Smaller businesses swallowed up like a whale inhaling minnows.
Fortress and Softbank
In short, Morrisons became a company ripe for the picking, with annual sales of £17.6 billion, by Fortress Investment Group, an American private equity firm. An American company owned by Japanese company Softbank. Softbank; a Japanese multinational conglomerate holding company headquartered in Minato, Tokyo, owned by Masayoshi Son. Fortress promises:
"We are committed to being good stewards of Morrisons to best serve its stakeholder groups, and the wider British public, for the long term," said managing partner Joshua A. Pack.
UK stocks vulnerable
According to Reuters, the US stock index is up by 65%, and the European stock index by 25% since 2018. The British index is down by 8%.
"British stocks' discount to global peers is the deepest in over three decades."
Brexit did not come cheap, and it has weakened the UK, much like a vulnerable elk ready for the wolves to attack and a bear to bring down. The FTSE100 for energy, mining, and shares, among others, rely on positive growth. Brexit's impact on the price of these UK stocks has caused lower valuations than technology.
Arbitrage opportunities
The Financial Samurai says investment arbitrage is one of the best ways to make millions. The author gives an example of owning a $400,000 one-bedroom property in the Bay Area of San Francisco, selling up and buying a mansion for the same price in Seattle or Portland. Basically, if between 2001 and 2012 you bought like for like you would have gotten a 70% discount.
"Buyouts by private equity investment firms of cheap UK FTSE100 companies create arbitrage opportunities between public and private markets as investors jostle for shares in potential takeover targets," according to Justin Onuekwusi, portfolio manager at Legal & General Investment Management.
The success of the Morrisons deal has already boosted the share prices of other major UK supermarkets, Sainsbury's and Tesco. Next on the private equity firms shopping list of public companies to buy up: real estate companies.
A word of warning
UK policymakers need to make sure:
"the best opportunities don't go private and public markets are just what's left over". Kiran Ganesh, UBS Global Wealth Management
The deal could still fail if the shareholders decide to withhold official sign-off in October.
The Financial Samurai regrets not buying in Seattle and Portland because he knew it made sense at the time that property values in comparable cities would eventually rise. The San Franciscans living in the Bay Area would sell their $1 million homes and retire in much cheaper areas with all the home comforts they required.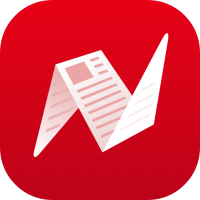 This is original content from NewsBreak's Creator Program. Join today to publish and share your own content.