The Garbage Warrior, aka Michael Reynolds, has a vision of the future. People abandon crumbling structures in cities and the only reason they'd return to a city would be to scavenge for items to enhance their Earthships.
With the state of the American infrastructure, we can easily believe post WW2 structures won't be far behind.
Reynolds built his first structure with steel beer cans in 1974. Named Thumb House, it still stands.
The film Garbage Warrior takes us through Michael Reynolds' journey of experimentation. For example, after experimenting with steel cans he later chose tires for the outer walls because they absorb and hold the heat his buildings need for off-grid heating.
"There's nothing coming into this house, no power lines, no gas lines, no sewage lines coming out, no water lines coming in, no energy being used … We're sitting on 6,000 gallons of water, growing food, sewage internalized, 70 degrees [21° C] year-round …"
From 1976–1986, the Tao, New Mexico test site decade demonstrated the evolution of the Earthship design. A giant windmill worked so well it had to be removed from the top of its building and housed in its own purpose-built structure before it flew off by itself!
Even the side of a steep mountain didn't stop this warrior from proving he could design and build an Earthship for any location. It used wind and solar energy to power a garbage building that provided food and stored filtered rainwater for drinking, cooking, and washing. The greywater left over was then reused in the plant beds. To meet regulations down the road, the black water from flushing the toilet had to be directed to the sewage system rather than feed the plants. But that's a different story.
"I am free. You get up in the morning and you own your life. I don't have to do anything to survive." Michael Reynolds
After the success of the mountainside Earthship, Reynolds bought some desert land outside of Taos, New Mexico. He asked members of his crew and others who came to help if they wanted to own an Earthship. They put whatever they could afford into constructing the houses, and a random draw decided who got what finished property.
It's too hot!
Then the hard work began as in poured the complaints. The greenhouse caught too much sun in the winter! At one point, a young man from a wealthy family wanted to buy an Earthship. Michael tells the story; the kid called him up one day and asked him over to see something. When he got there, the young guy took him inside to see his heirloom antique typewriter melting, yes, melting, in the heat!
Obviously, he had to regulate the heating system. In the meantime, other owners complained, and some sued. 
Despite the contracts he had with the homeowners keen to own an Earthship and an agreement with Fred Nevarez, Chief of Construction Bureau, Construction Industries, and Department of Regulation & Licensing, the county shut Reynolds and his test site down when Nevarez died. County representatives wanted everyone on the grid. Everybody had to live by the same rules. Even though the county had accepted payment for permits, they refused to issue them.
Reynolds admitted to breaking the rules for sustainable housing, and he lost his architect's license.
"Beyond the rulebook is global warming."
What happened next?
Reynolds asked the regulators what they wanted. They said he had to become a subdivision and deliver in phases. In 2004, Tao County approved the community. All the ex-architect could see were repetitive little houses, toeing the line. 
Without experimentation, there's no evolution of housing.
Michael Reynolds believed he had lost the freedom to fail. He mentioned that it was okay for nuclear bombs to be tested in the New Mexico desert but his new architecture and sustainable living were illegal. So he bought a suit and went to battle against the system. With no experience and no skill, he wrote an extreme bill. All he wanted was to be allowed to step outside the law for ten years.
Despite Hurricane Katrina in August 2005 and Tina a month later, the government didn't make the connection between natural disasters and global warming. Instead, they made a choice to continue not helping the victims and losing revenue. Reynolds was warned to not use any global warming arguments because upsetting the fossil fuel industries would mean the end for his bill. To make a long story short, his bill failed in 2003 and February 2006.
The American dream in my opinion is in the toilet. It's history. It's gone. Michael Reynolds
In 2005, Michael took a call for help from the Andaman Islands in the Bay of Bengal, India. Do you remember the one where 28,000 souls lost their lives in a tsunami that lasted for one hour in 2004? The 7,000 survivors desperately needed shelter, sanitation, and clean water. The Earthship Biotecture team trained the survivors to fill tires with mud and compact it with long-handled sledgehammers.
Local children were tasked with finding plastic bottles and paid a rupee for each one. Adults dug holes to collect rainwater. Some folks doubted the cement would stay on the walls made of tires and aluminum cans. However, Indonesian architects nodded their heads and welcomed the logic and simplicity of ideas. One islander said:
"It's magic. We have 547 islands, we want these (Earthships) on all of them."
After hearing about the work Michael Reynolds and his team carried out in the Andaman Islands in March 2006, the U.S. Board of Architects invited him to reapply for his architect's license in October 2006.
In 2007, State Legislature approved his test site law.
UK Earthships
A local gardener who worked at the former Fife Earthship site said the death of the previous owner saw the end of low rents. The new owners' business model raised the rent, which resulted in the dismantling of the Fife Earthship on 29 March 2021.
Not so much a failure, more a situation beyond their control. It took Paula Cowie, the Development Director, and her team two years to decide they didn't want the Earthship to be misused. Plus, by dismantling the structure, they could video and learn from it.
The Brighton Earthship still stands.
What's happening with the US Earthships?
Michael Reynolds created 100% sustainable housing in several different designs. You can rent one for the night or week. In 2014, Lonely Planet likened the Earthships at the foot of Sangre de Cristo mountains near Taos, New Mexico, to a Gaudi masterpiece and Dr Suess whimsy. The Pheonix Earthship is almost ten years old and is still attracting guests.
Fame also came in the form of a nomad who lived in a recreational vehicle and dreamed of settling down in a New Mexico Earthship.
No rent or mortgage if you make it yourself or buy outright. No home energy poverty as required by the current and future affordable housing plans.
A DIY Earthship could be built quickly by a community of people willing to do the physical work of compacting mud into used tires.
Will the Scottish and US governments consider an affordable Earthship home trial budget? 
In an agreement with the Green Party, Scotland's First Minister has promised to build 110,000 affordable homes by 2032. The government will also invest at least £1.8 billion in energy efficiency and renewable heating.
… delivering the Energy Efficient Scotland programme to improve energy efficiency across Scotland and support all buildings to achieve a good energy efficiency rating over the next 15 to 20 years
Scottish and American governments could consider Earthships as an alternative to traditional home building. Scotland receives more than its fair share of rainfall and winds each year, and as the council-approved Fife Earthship demonstrated, the structure is sustainable. 
Will forward-thinkers First Minister Sturgeon and President Biden consider making good use of land in the middle of nowhere? Somewhere people and families can learn self-sufficiency skills, not rely on fossil fuels, and not contribute to climate change. Or will they be beaten by the fossil-fuel industry?
"What these kind of houses are doing is taking every aspect of your life and putting it into your own hands … A family of four could totally survive here without having to go to the store." Michael Reynolds
Energy, clean water, and food. Shelter, garbage management, and sewage treatment. These are the six elements that make an Earthship. Exceptionally, the Pheonix Earthship also has an outdoor greenhouse with banana trees and grapevines, birds and insects, and turtles and fish.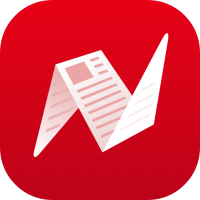 This is original content from NewsBreak's Creator Program. Join today to publish and share your own content.