In the middle of the battle between the folks who gratefully got the vaccination and the folks who think they don't need to get vaccinated, sits another group of Americans. People without cars.
Felisia Thibodeaux - Executive Director, has been in the business of looking out for seniors in the San Francisco Bay Area for many years.
As well as working 20 hour days in 2020 and making herself so ill she couldn't eat, this enterprising woman noticed two important barriers for her community. Blacks (60%), Asians (30%), Latinos whites, and other races (10%) didn't have their own transportation, and wouldn't or couldn't use public transport to travel to a vaccination center.
The main problem
Thibodeaux identified access as the main problem. Folks wanted the vaccination but couldn't get to the centers. She took matters into her (and her team's) hands, they picked up their phones and called about 700 people.
An anonymous donor made sure she and her team could ferry one or two people in the 15-seater van she purchased. Her personal approach to helping others overcome their fears started with a friendly chat.
The second problem
The Executive Director gives an example of a young man walking past the Southwest Community Corporation building and her asking him if he was going to get vaccinated. After the young man told her he wasn't putting that s--t in his arm, Thibodeaux told her about her experience with the vaccination. She realized he was scared.
A few days later he returned to tell her he couldn't get her voice out of his head. Not only did he go to get his vaccination, but he also became an ambassador. He convinced eight people to get vaccinated through a focus group he organized with a physician from the University of California San Francisco.
Should I get a COVID-19 vaccine?
Yes, most people should be vaccinated as soon as they are eligible and have access. In addition to reducing your chances of contracting COVID-19, the vaccines have been very effective at preventing severe illness and death in those who do develop it. Vaccination also helps prevent the chronic health effects that have been reported in some patients long after they recover from the acute stage of the illness.
Word of mouth
So far, Felisia Thibodeaux and her team achieved for their community 1,270 vaccinated people. On top of their regular jobs.
By revealing her own health problems to people who feared the vaccination, she helped them overcome their fears.
For those folks prevented from getting to a vaccination center because they didn't or couldn't drive because they had no transport of their own, she provided the solution.
Word of mouth, a simple chat with a neighbor or passerby could make the difference to someone living or dying.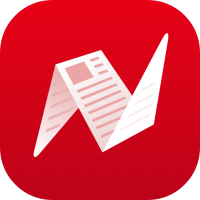 This is original content from NewsBreak's Creator Program. Join today to publish and share your own content.