San Franciscans missed the sounds of the cable cars on their local routes. Some are even taking a ride just for the fun of it! RichieNRich found it so heartening to see families queue up at the Powell turnaround waiting for one of the two cars running from there.
For the month of August, the cars are being tested after their time off, you'll save $3 cash per ride ($2.50 if you use MuniMobile®) in the downtown area where the three remaining lines operate. The MuniMobile® app covers the historic cable car routes, as well as buses and trains.
Save time and money with MuniMobile®, San Francisco's official ticketing app for Muni buses, trains, cable cars and paratransit rides. 
The app gives you reduced ticket prices when you buy with a credit or debit card. If you are visiting SF you'll find this guide handy.
The three lines the San Francisco Municipal Transportation Agency (SFMTA) runs are:
Powell-Hyde (Running from Hallidie Plaza to Fisherman's Wharf via Powell and Hyde Streets.)
Powell-Mason (Running from Hallidie Plaza to Fisherman's Wharf via Powell and Mason Streets.)
California Street (Running from Market Street to Van Ness Avenue via California Street.)
According to a local source (jaaasssc), their father is a cable car operator on the Mason line. He handles the rear brakes and takes cash for tickets or checks your digital ticket, and is delighted to be back at work!
Locals who live on the streets the cable cars clatter up and down are not all delighted by the return. One said they got used to it after a few weeks while another said:
I can't tell you how much I loved not having to listen to those cars every 30 seconds every day. Chubbybroski
And AlwaysGettingHopOns said:
I live on the line and it was awfully quiet when the cables weren't running. Eerie… I hated it, but it wasn't until this week that I realized just how much I actually missed the cars. Had to go for a ride this morning, haha
Even someone who doesn't live in the city says they will make a special trip to welcome the cable cars back to service!
As a last point of interest, positiverealm is blown away by the fact that a network of chains runs underground. An impressive feat in and of itself.
You can actually see cables in action for free at the San Francisco Cable Car Museum (1201 Mason St).
More tourist attractions are included in San Francisco is still an interesting place to visit ...
An upcoming city service means anyone under 19 rides free but you'll need to request a pass to use use the cable cars. Check this page out for free cable car rides.
Effective August 15, 2021 - anyone under 19 rides free! No proof of payment (Clipper card) required with the exception of Cable Car. San Francisco residents under the age of 19 that utilize Cable Car service for regular travel will be able to request a pass for travel.  Getting around.
Video Source: Creative Commons Attribution-Share Alike 3.0 Unported license.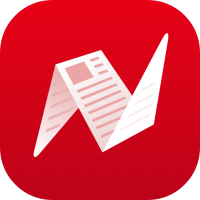 This is original content from NewsBreak's Creator Program. Join today to publish and share your own content.