New York restauranteurs who created pavement pods last year kept their businesses alive. Diners want the sidewalk buildouts to stay free of cars. After the first lockdown when restaurants started reopening, the city supported them by allowing parking spaces to be used for their pods instead of cars.
Last fall, in Cheers! City Council passes permanent plan for New York outdoor dining they announced New York City had declared outdoor dining permanent. Brooklyn/Queens City Councilman Antonio Reynoso's bill also allows patio heaters to keep outdoor eaters warm in the freezing winters.
As a big fan of walking as much as possible, and noticing how many people were queuing up to buy bicycles last year, I can see how a city or a town could benefit from fewer cars and more spaces for walking, cycling, skateboarding, shopping, and eating.
Walkability
The Big Apple may very well have a walkability score of 87.6 and is often considered the most walkable city in North America. However, according to a walkability study, it does not distribute the benefits of walkability in the most equal ways. Basically, nice neighborhoods with high scores meant residents were more likely to walk to the park and the shops and spend an average of 100 minutes per week doing so. The poor areas with low scores showed residents were likely to burn 500 calories fewer per week which would likely contribute to chronic diseases.
Paris is planning on becoming a 15-minute city. This type of city makes everything a resident needs available within a 15-minute walk or bike ride of their home in any direction. Can you imagine what this might achieve for communities in New York and other US cities?
Third places, retail
EDENS, a private owner and developer of the retail estate in major metro areas, transform soulless shopping malls, formerly known as zombie hangouts where folks used to shuffle in circles for hours or even all day. Some would stop off for lunch, catch a movie in the built-in cinema screen multiplex.
Our purpose is to enrich community through human engagement. EDENS
I never in a million years thought I'd find myself reading about shopping malls let alone writing about them. As you might have guessed, I can't bear them. I avoid them at all costs. I might consider visiting one of these. One day.
But for those of you who help the economy pay for all the other good programs coming out of Washington DC and smart cities like, Atlanta and San Francisco, then you might enjoy the enriching elements of human engagement. Even if they are in shopping malls.
When Communities are Engaged, Prosperity Follows–Economically, Socially, Culturally and Soulfully By Jodie McLean, CEO, EDENS
New York has two EDENS properties one at ShopRite Plaza in New Rochelle, and the other Port Plaza, Port Jefferson Station.
Third places to meet up
Do you remember the days when you could hang out in a Starbucks with one cup of coffee for a couple of hours? I went several times a week to sit and write. I also met friends there.
Visiting cafes and beer gardens with friends where we'd talk about our lives at home and work. Chat about our plans and aspirations while walking in the fresh air of the local botanical garden. Joining a yoga or meditation class. Our first most important place in our home and work is considered to be the second place where we spend time.
"Life without community has produced, for many, a life style consisting mainly of a home-to-work-and-back-again shuttle. Social well-being and psychological health depend upon community. It is no coincidence that the 'helping professions' became a major industry in the United States as suburban planning helped destroy local public life and the community support it once lent." Ray Oldenburg, The Great Good Place
In their Harvard Business Review, titled What inclusive Urban Development Can Look Like, Richard Florida (urban Theorist) and Jodie W. McLean mention New York's High Line. 
Its transformation from an old abandoned elevated rail into a park for neighboring communities to use caused investment in new property developments, condos, museums, offices, and expensive places to eat. Not that inclusive you might think and you'd be right. 
So, Friends of the High Line, the organization that runs the park created initiatives to include local businesses in the economic growth. Initiatives include training and employing community members and connecting local teenagers with job opportunities.
You can visit the High Line anytime between 7 am and 9 pm during the week but they request you book a free entry time.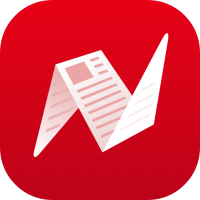 This is original content from NewsBreak's Creator Program. Join today to publish and share your own content.