We see recycling receptacles every day. On the street and in the office. We know we should do it, but do we? Perhaps you work full-time or have a family and work part-time, maybe you're single and an avid recycler or you sling everything into the main trash can.
Whatever your situation - is recycling paper, plastic, glass, and metals top of your to-do list?
For some, it's automatic, rinse a container out, pop it in a bin bag, and put the blue bin out for the recycling pick up. Folks do the same with the green composting bin and general waste.
Then the night before trash day, you wheel your bins out onto the street and forget all about them until the following regular collection, or maybe you'll get a knock on the door the next day...
These early morning zero waste inspectors aren't looking to give individual residents a hard time. They save that for the evening team. No, I'm joking. Both teams want to help residents translate the complicated SF environmental policy to use the correct bin for their household waste.
Here's how you can help the Zero Waste team help you.
Fun fact #1: Do you know why SF wants to achieve net-zero greenhouse gas (GHG) by 2050?
If residents put their banana peels and meat bones in the black landfill bin and get buried under tons of other waste, they will rot without oxygen and make methane. Cows also make a lot of methane, burping, and farting, which creates a lot of GHG. What contributes to climate change in a significant way? GHG.
Top tip #1: You can get a free compost pail from Recology with a phone call.
Fun fact #2: What do you line your compost pail with?
Once you've got your free compost pail or a reusable plastic container and lid, you don't want all those yucky juices making a mess of it, so you use a bag, any bag you've got handy. Then when it's full of banana peels and meat bones and anything else you didn't eat but qualifies as biodegradable, you pop it in your green trash receptacle safely tied up in the plastic bag. Right?
Oops, regular plastic bags are not compostable.
Top tip #2: Pick up some compostable bags at your local grocery or drug store. Do you eat a lot of takeaways? You could make use of the empty containers for your other kitchen scraps, etc. Another great way to beat the revolting smells of decaying leftovers is to freeze them. Nasty smells are gone!
Fun fact #3: Did you know everyone in SF has to separate their garbage, recyclables, and compostables? San Francisco Mandatory Recycling and Composting Ordinance.
If you don't know what to put where you'll need to figure it out if we are to reach zero waste by 2050! Recology's trucks have compartments for recycled and landfill. So sort your plastics bottles because they take around 450 years to decompose in the landfill.
Old raggedy, stained, but clean clothes, can be bagged in clear plastic and put in your blue recycling bin. These old fabrics can be reused or recycled as insulation material or flooring packaging, to name a few. Clothing, shoes, accessories, and shoes, etc., in good condition, can be taken to a reuse center.
Top tip #3: Your plastics and cans don't have to be scrubbed clean. A quick rinse or a spatula to scrape off the stickiness will do. If it's a peanut butter jar I get my finger in there and scoop out every last bit a long spoon couldn't reach!
Sorting can be easy and fun if you think of rigid plastics, for instance, those you can't change the shape of like detergent bottles, as recyclable. Also, anything that didn't grow, glass, metal. And paper products If you're not sure check here.
Fun fact #4: Recycling does make a difference! Every time that's reused means a new one doesn't have to be made from virgin materials, using fossil fuels to make them. A used baked bean tin will be back on the shelf in your local grocery store six weeks after you recycled it. And importantly, new aluminum won't have to be found to create a new one. Plus, that's less aluminum taking 80-200 years to decompose. How cool is that?
Top tip #4: Not-so-cool disposable diapers take approximately 550 years to decompose. Here's a list of eco-friendly diaper brands for 2021.
The last bit of fun
A quiz for you to test your environmental knowledge. Cows VS Cars gives you some facts about the impact of methane and carbon dioxide on climate change.
To answer the headline question, the San Francisco Giants won the 2020 Green Glove Award in recognition of the Major League Baseball Club with the highest diversion rate. The Club disposed of 98% of its waste through, recycling, composting, and food donations. Meaning only 2% of their waste went to the landfill. Pretty impressive, right?
You might have guessed that both San Francisco Giants and the Zero Waste Campaign want the same thing. To reuse existing materials to save energy by not finding new sources and not manufacturing more, only to have them decompose for centuries in a landfill. To reduce and eliminate methane contributing to GHG from landfill sites by 2050.
Climate change affects people around the world, and has serious consequences for those in the Bay Area. Protect the health of our communities, our environment, and our city with your actions — they matter! San Francisco Climate Action
Resources
Check precisely what goes in which bin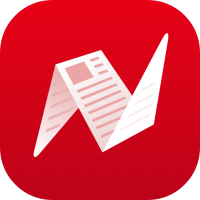 This is original content from NewsBreak's Creator Program. Join today to publish and share your own content.