On June 1, I asked: Will the Mayor's San Francisco proposals meet the Budget Chair's expectations on corruption, inequity, and innovation? On June 30, Budget Chair Matt Haney, the Board of Directors, and Mayor London Breed agreed on a whopping $13.2 billion!
A never-before-seen two-year budget of $1 billion to tackle homelessness and everything that leads to it means hope for so many San Franciscans. Like so many problems, the identification of causes of homelessness came first.
Now Mayor Breed has the funds to do something for communities battered by the pandemic storm they experienced. The top priorities include help with rent payments and safety on the streets. Other actions focus on new approaches to policing homeless people, those dealing with mental illness, and drugs.
Rent relief
People who couldn't pay all of their rent will get another reprieve until the end of December. They will have to find a minimum of 25% of their rent to qualify. This form of support should mean the city will prevent more homeless people from arriving on the streets.
Along with the $32 million for rent relief, Mayor Breed agreed with Budget Chair Haney to add two other items to her budget.
First, not only are evictions held off, but tenants will also have the use of fully-funded counsel. So, even if a landlord tries to evict, their tenant does not need to worry about legal fees to fight their unethical property owner.
Street Pit Stops
Forgetting the sight of human poop on the streets in recent years and more so when all public conveniences were closed is impossible. But, the city will see more public restrooms instead. You know, those fancy automatic door opening booths that people occasionally used to get trapped in and hosed down as the room hygienically cleaned itself, right?
The San Francisco Public Works Pit Stop gives anyone in need of a toilet and sink, safe needle disposal, and to pick up or drop off a doggie waste bag the facilities to do so. SF Public Works presents a map of street furniture facilities. I'm not sure all the new pubic street restrooms are shown, though.
There's even a World Toilet Day. Pit Stop started in 2014. A great idea but as we saw in Mayor Breed's San Francisco homelessness plan springs into action, clearing encampments and offering other shelters it failed to fully solve the problem.
In 2017, the Pit Stop program video shows at 2:40 an ex-con's humble and emotional gratitude for a job where he monitors a toilet and feels the facility gives people an opportunity to keep their dignity and integrity. I welled up.
By 2019, three new toilets went to 24 hours per day. This must explain why the poop problem didn't go away before, surely? Obviously, homeless people couldn't just hold their elimination functions until morning.
The third item on Matt Haney's extras list is, thankfully, more public restrooms.
New Storefront businesses First Year Free
The third item for the mayor's approval is essential for new small businesses, no first-year fees! Empty storefronts in the City by the Bay prompted Supervisors Hillary Ronen and Matt Haney to propose a new law. An excellent idea considering how painful red tape can be in any city. The First Year Free law is on the heels of last fall's Proposition H.
Voters wanted an easier-to-use permit application process. As a result of "people power" the City's various commercial departments were forced to work together! The interdepartmental flexibility also made quick use of empty commercial space with temporary pop-ups. Mayor Breed is keen to expand Proposition H to other parts of the city with her Small Business Recovery Act.
To qualify for the first year free of permits of between $30,000 to $50,000, your business must be independent of any chain and you expect it to make under $2 million in the first year.
Public safety
I've mentioned public safety on the streets of San Francisco before in Mayor Breed's San Francisco homelessness plan springs into action, clearing encampments and offering other shelters.
"The Mayor proposed a two-year plan to invest $7.5 million to expand the presence of Community Ambassadors in Downtown transit hubs and key tourist destinations. For it to go into action by the end of the summer, it must be approved in the budget." Karen Madej
Well, now it's approved. In fact, it's expanded. So there will be more ambassadors and police on the streets of the Tenderloin area. Also, the city will invest more in victim support services.
Food insecurity and homelessness, which coronavirus made worse, will continue to receive funding. A generous $477 million. This also includes vaccinations and testing.
Seeing no poop, fewer homeless, more restrooms, and shiny new storefronts on the streets could create quite a stir of community pride amongst residents.
Resources
San Franciscans to get $32 million for rent relief in last-minute budget deal
Want to open a restaurant or store in S.F.? The city may waive your fees
San Francisco May Cut the Red Tape That Makes Opening a Restaurant So Difficult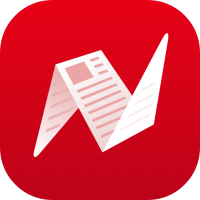 This is original content from NewsBreak's Creator Program. Join today to publish and share your own content.