Founders Olivia Watkins and Karen Washington started an investment fund to invest in Black farmers, food business owners, and distributors, all in New York State.
The two women want to correct the financial and social imbalance by providing capital to Black-owned farms, businesses, and merchants. Black Farmers Fund wants to set right the wrongs of the past.
To give you an idea of the numbers: White farmers, 57,000. Black farm owners, 139. These figures apply to New York. You can probably guess that the Black farm owners earn a heck of a lot less than the Whites. Tens of thousands less.
"Black folks have never really had an opportunity to thrive in this food system as producers," says cofounder Olivia Watkins
Where White farmers, restauranteurs, and distributors traditionally found it possible to walk into a bank and secure a loan for their startup, Black entrepreneurs, as the numbers show, are a case of not so much. Not by a long shot, 0.24%, in fact.
A quick history
A little background information on who owned what over the last century or so. Olivia Watkins's story started when her ancestors bought land 30 years after the Emancipation Proclamation in 1863.
The land and forest she now takes care of were previously tended by the Catawba and Tuscarora Peoples. That is, of course, before European settlers displaced them. I fear the word displaced may be too polite.
In 2019, The Counter reported on the powerful evidence they received from Lloyd Wright that the United States Department of Agriculture (USDA) regularly discriminated against Black farmers.
The number of Black farmers fell from 925,000 in 1910 to 18,500 in 1997. A reduction of 98%.
Between 1910 and 1997, black farmers lost around 90 percent of the land they owned. White farmers lost only about 2 percent over the same period.
Wright left his job as chief of civil rights under President Bill Clinton in 1998. But returned when then USDA Secretary Tom Vilsack asked him personally to come back to review 14,000 leftover discrimination complaints not resolved during President Bush's term.
Vilsack continued misrepresenting his office and its achievements, believed by many leading newspapers, for a couple more decades. Stating outrageously that his advisors were very diverse when everybody could see they were very white.
"If I had known that the only thing I was going to do was to create paperwork for [Vilsack's] resume, I wouldn't have gone back. I went back because I thought we were going to address the issue." Wright speaking to The Counter.
Land and money
Olivia Watkins returned to her farm in 2109, renaming it Oliver's Agroforest, before that she spent six years working on small-scale regenerative farms in New York and Hawai'i.
When she isn't picking the shitake mushrooms she grows on tree trunks, she heads community workshops and works on her project to change the landscape and honor her ancestors.
The times they are a-changing
COVID-19 highlighted what has always been and remains the main problem for Black, Indigenous, and People of Colour the lack of access to capital. Not just loans for farms but for food.
A lack of land creates a notable hurdle for BIPOC farmers and also people who live more than one mile from a culturally appropriate food source. Black Farmer Fund and Northeast Farmers of Color Land Trust (NEFOC) want to change this situation.
Their food system approach, says Stephanie Morningstar, NEFOC executive director:
"is a mirror of a larger colonial system that privileges some while marginalizing and dehumanizing others for the benefit of profit and power, and we are working to address the root cause of those issues,"
NEFOC works mainly on acquiring land, but like Black Farmer Fund they also train farmers and provide resources and advocates for policy change. Both NEFOC and BFF work with three BIPOC run organizations based in New York Corbin Hill Food Project, Soul Fire Farm, and Farm School NYC.
They collaborate on everything farming and food. Their ecosystem led by Blacks, Indigenous, and People Of Color will share what they know and have, and use their skills to meet their aims.
Their aims will claim justice and equity for communities kept downtrodden for too long. To train the next generation of food justice farmer-activists. I particularly enjoyed Stephanie Morningstar's comment which sums up the past situation, the present action, and planning for the future.
"We're committed to not hoarding wealth and resources for our own benefit in that capitalist sense of the model. We're actually collaborating and doing what we call communal wealth building."
Resources
These Farmer-Activists Are Fixing Our Racist and Unjust Food System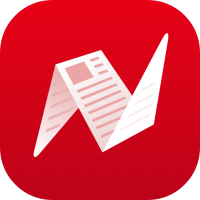 This is original content from NewsBreak's Creator Program. Join today to publish and share your own content.