Ubuntoo and Atlanta Tech Village, a couple of matchmaking companies, work very hard to support their clients, communities and to bring people together from all over the planet.
Ubuntoo; like a dating app but for the good of the world
In her April 2019 article, Former Coca-Cola Executives Found Ubuntoo, An Innovation Marketplace for Sustainability — Hypepotamus, Holly Beilin introduces Ubuntoo. In my opinion, it's like a dating app for implementers to find their perfect innovator match. But who are these characters?
Corporate sustainability reports are responsible for organizations (implementers) seeking clever people with innovative ideas. These clever people (innovators) might already have their own small business but find it almost impossible to meet the right people in the best company for their product.
Enter the facilitator. Based in Atlanta, Ubuntoo introduces small businesses with ready-made sustainability solutions and big organizations that want to improve their environmental footprint. With today's technology, this aim can be achieved with companies — large and small — all over the world. Take seaweed for example.
Current seaweed food production is valued at 9 billion dollars annually. Safe Seaweed Coalition
Between 2005 and 2015 the annual seaweed market value doubled in size. Potentially the market can grow 15 times bigger and employ 150 million workers!
The Ubuntoo website enables big organizations to find a discussion about a project looking for members or an existing innovation to meet their needs.
With a $3.3M Seed Round, Atlanta's Ubuntoo Looks To Play Matchmaker in the Sustainability Space — Hypepotamus author Maija Ehlinger shares her views on Ubuntoo and big business' sustainability issues. Think plastic clothes, plastic in the ocean, food waste repackaged.
The company's greenhouses are similar to speed dating functions when people used to get to know each other in a room full of tables for two and they played musical chairs. By asking questions and giving answers players could choose the ones that ticked all their boxes.
Sustainability goals
Ubuntoo works with firms to aid sustainable solutions for packaging and the use of AI will enable corporations to better meet their sustainability goals.
Perhaps you recall the days when we had to be careful what we printed to keep the use of paper down to a minimum in the office. Back in the late 80s and early 90s the corporation where I worked placed little stickers under all the light switches to remind people to turn off the lights before they went home.
Then in the 00s, we had to select contractors who met supplier and product goals. The company I worked for became more involved in communities by giving old PCs to schools. Human Resources came up with performance plans to help us (make sure) we met our goals. Bonuses helped ease the pressure.
Corporate sustainability programs may include (but are not limited to) efforts to reduce environmental impacts, support communities, improve the lives of employees, and promote social justice. Zeke Hart
Today, goals are getting more ambitious as sustainability leaders expand the range, committing to higher levels of answerability for impacts on society and consequences. This is where Ubuntoo's matchmaking site comes into play.
Atlanta Tech Village virtual and in-person events
Back in April Atlanta Smart City Tech Village Startups and Free Food Forest touched on Atlanta Tech Village and the great work they are doing to help entrepreneurs network with each other and meet the people who can talk about big ideas, guide, and fund them. The idea being you can't do it all by yourself, it takes a village …
For all you young professionals, there's an actual in-person event for Women in Tech on July 22 for WIT YOPROS IN-PERSON JULY SOCIAL.
EVENT TIME: Thursday July 22, 2021 @ 6:00 PM
LOCATION: Atlanta Tech Village Rooftop 3423 Piedmont Rd. NE Atlanta, GA 30305.
If you have a product and you need to find the right customers, you might like to RSVP.
Would you like to develop a business idea? STARTUP SUMMER SCHOOL SESSION #8 — FUNDING 101, at 12 noon July 22 on you can join the event by RSVPing here.
Lastly, who doesn't want to learn how to Pitch? Join the virtual workshop on July 29. Select the date and sign up for the event here.
In closing
The Safe Seaweed Coalition is a Ubuntoo greenhouse project, it wants to connect with and coordinate all the, currently, individual seaweed producers to create a worldwide partnership. A partnership that can work on aligning safety standards and regulations to grow the industry with workers, consumers, while mindful of the marine environment.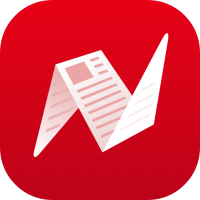 This is original content from NewsBreak's Creator Program. Join today to publish and share your own content.