Can you picture a place that grows 2,500 different fruit and vegetables? And even when nothing is ready to eat or you have enough to take home with you, you can enjoy walking along the trails, breathing the fresh air, or help out.
"Atlanta has built a huge food forest where everyone can pick fruit and veg for free." World Economic Forum
World Economic Forum shares in their video that America has 70 food forests. Community food forests map lists 87 - if I counted right - and shows three in Florida.
Brown Mills Urban Food Forest in Atlanta has an incredible 1,000 volunteers! You can see all their fancy cars in the field. At least I hope the vehicles belong to the volunteers because it would be a shame if they belonged to folks who had enough money to drive to the forest for free food.
Folks who can't afford to buy food wouldn't drive all the way from Florida or Greater Atlanta to pick up free groceries, would they?
"There is a big problem with this. While one, relatively small, poorer community that has almost no grocery stores within 6 miles has worked this property to help the people in their community to have fresh food, people from all over GA and even from Florida come here to take the food. There are people who have plenty of money who come to get free food. That is not right." Don Shuart
Florida Gulf Coast University Food Forest provides a place to walk from sunrise to sunset. It's run by students, and the fruits, nuts, and vegetables of their labors are used by the university and shared with the southwest Florida communities. Their goal is to cultivate lifelong learning and for folks to commit to growing their own food and live sustainably.
Somer's Garden and Food Forest, Orange Park, FL opened June 28, 2021.
Unity Community Food Forest Project, FL, teaches skills to enable anyone to grow and sell their own plants and crops from their private gardens. Or even set up their own community food forests.
A fourth, not on the map, Swinton Community Growing Project, Delray Beach, Florida, grow organic food, culture, and communities.
Thomas Repetti replies to Don Shuart:
"Eh I question how far folks are really going to go for 'free food', because once you're at a certain distance it doesn't make economic sense spend the gas necessary to get there. Will some folks who don't *need* it access it? Sure, honestly sounds like a fun experience, but all that's going to do is encourage folks to get involved and maybe bring the idea back to their own communities."
Atlanta's plan is for 85% of residents to live no further than half a mile from healthy foods by next year.
Can you see folks all over the world getting involved in growing their own fruit and veg?
My husband created an allotment in our backyard. He nurtured the soil with kitchen scraps compost. The cucumbers he grew under abandoned window frames were the best I ever tasted. Likewise, with the beets and potatoes that thrived under his green thumb.
Not everyone has the knack or the time to grow their own food. My husband retired before me, so he found a healthy project to work on in the meantime. Folks with a garden space looking for a new pastime might enjoy tending a kitchen garden.
My parents had an allotment they rented from the council when I was a child. We worked there, as a family, most days after work and school and on weekends to dig, weed, water, and when the time came to harvest!
The big question is; should Atlanta's food forest check IDs before allowing entry? The Urban Food Forest at Browns Mill is not fenced. I feel that to stay in the spirit of the farm is to provide food for all.
"Other areas need to follow this example and build their own "free food forests" for their residents to use." Don Shuart
Food insecurity could be a problem of the past if all cities bought or donated land for food forests and community gardens. Then there would be no need for out-of-town folks to drive so far and waste their cash on gas. Unless, of course, they're just visiting.
Residents of Atlanta - the kohlrabi is ripe for picking!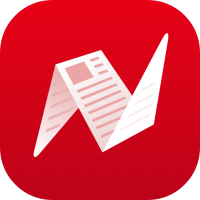 This is original content from NewsBreak's Creator Program. Join today to publish and share your own content.