This is what's happening in Foster City, California, you'll love this website full of events for the next month. Or you can check out their month-by-month calendar here. There are food trucks, DIY vanilla ice cream making, and free food for seniors.
There's also a quick update on The Foster City Levee Project.
Tasty food trucks
On Wednesdays, all the way through to October 2021, you can choose from up to six food trucks catering to many different tastes. The popular Lamas Peruvian Truck, Bacon Bacon, Rice Bucket, Sunrise Deli, Sip & Slurp, Bowl'd as well as some fresh vendors for you to try.
Instead of the usual seating arrangements, Off The Grid offers fun socially distanced picnic squares in the meadow — sounds delightful!
DIY Vanilla ice cream
At the DIY vanilla ice cream-making pop-up event on July 18 in the Seniors Wing Car Park, there will be plenty of toppings to add to your final product. Get together with five other folks and register for $25 or just yourself for $5 and you'll join a group made up of other individuals. Please wear a mask.
Free food
Seniors can check out virtual events here. As well as the latest on food resources, Second Harvest Food Bank offers a twice-monthly Brown Bag free food distribution for low-income seniors. Members can collect from the Recreation Center parking lot on the 1st and 3rd Fridays of the month starting at 9 am. 
There's still time to sign up for Foster City Themed Trivia Series on July 20 for streets and buildings, and August 17 to show off your knowledge of Foster City Potpourri. An intriguing title.
There's also a wonderful way to spend Saturday in a meadow with music. In a series of concerts, Foster City celebrates its 50th Anniversary.
Foster City celebrates its 50th Anniversary in a series of concerts for all comers to enjoy. You must preregister to attend.
Recycling
If you've got old electronic items that desperately need to be recycled I'm afraid you missed the E-Scrap Recycling Event on July 24th. But worry not the Shoreway Public Recycling Center is open for free drop-offs all year round! Open Monday — Saturday: 8:30 a.m. to 4:00 p.m.
Construction on Shoreway Road means the best access to the Shoreway Environmental Center is from Holly Street. Other options for those coming from north of the Shoreway Environmental Center are here.
Please check the RethinkWaste website prior to bringing items for drop-off.
A quick update on the Levee Improvements Project
While improvement work continues, the resident's safety is the top priority. Folks are reminded the bicycle lane is for bicyclists and the sidewalks for everyone else. Plus, to ensure safety further, trespassing into the closed, fenced areas is prohibited at all times. The trail and staging areas are not safe for the public.
The good news from the FAQ section is that recreational users of the bay can continue to make use of the waters until the end of the year. However, you'll need to launch and return to the park and the beach area (near Lakeside Dr.) only. Everywhere else is an active construction site and must be regarded as dangerous.
For anyone worried about missing the Baywinds Park or the beach to exit the water, you are advised to use the trail to walk back safely.
The noise, dust, and inconvenience of the construction work may get some folks down but the end goal will give the community wonderful recreational facilities on land and in the bay. Plus, a financial incentive to avoid flood insurance is always a good reason to ensure the project runs to plan.
As long as the city continues to make progress in raising the height of the levee, the Federal Emergency Management Agency (FEMA) will keep the City in a 'seclusion zone' status.
Enjoy the summer Foster City!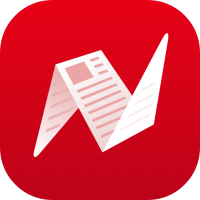 This is original content from NewsBreak's Creator Program. Join today to publish and share your own content.