Illinois Department of Aging states 20,800 reports of elder abuse, neglect, self-neglect and financial exploitation were received by the Adult Protective Services between July 1, 2019, and June 30, 2020.
"The majority of reports were for Financial Exploitation, (6,308), followed by Emotional Abuse (4,148); Self-Neglect (3,674); PassiveNeglect (3,543), Physical Abuse (2,689); Willful Deprivation 1,980); Confinement (691), and Sexual Abuse."
Of the individuals reported by Social Workers, Family, and Medical Personnel, 77% of them live in the victim's home.
At least in a nursing home, it's harder for staff to abuse residents. A lot of good, kind people work in nursing homes. I couldn't do their jobs, could you?
Why anyone would want to end their days in a nursing home bewilders me. I have decided I will go to Switzerland for pain relief and assisted dying.
Cost of elderly care
When we reach the point we cannot care for ourselves, the current options and average costs in the U.S. in 2018 were:
family care at home — free
$4000 per month for in-home care 
pay for a private nursing home $5,000 to $10,000 per month
Chicago Family & Support Services Assisted Living/Shared Housing.
When a person needs some help looking after themselves but is otherwise independent, the middle ground is to pay for Assisted Living in their own home. Alternately you could move in with them or they could move in with you to keep costs low.
The current cost for a single bedroom in assisted living in shared housing in Chicago runs between $1,875 to $7,400 a month. A possibility if your loved one's pension or health insurance can cover it.
U.S. Centers for Medicare and Medicaid Services (CMS) certify various facilities for participation in federal payment reimbursement programs.
Nursing home alternative 
This next part may upset some. I apologize in advance. This is for the folks with extreme health problems, who know their lives are only going to get worse. Rather than burden family or friends, some of us refuse help all our lives and we're not likely to change in old age, I would choose assisted dying.
Dignitas in Switzerland, since May 1998, has offered everything a person might need to live and die with dignity.
"DIGNITAS — To live with dignity — to die with dignity."
They offer counseling services to ensure the person has all the knowledge and help required to live without pain and when their time comes to accompany and assist them with their self-determined end of life. The staff advises against you taking matters into your own hands. They work with doctors and clinics to ensure they carry out your instructions and regard your rights.
Say you have a doctor you didn't choose, or the management of your nursing home wants you to do something you don't want to do or any matters of conflict with the authorities. Dignitas staff will support you.
We can't all afford to go to Switzerland
My mom and I are so determined not to be looked after by anyone. She doesn't want me to look after her, and I don't expect my son to take on the burden of caring for me either. 
I'd rather not end my days in a nursing home where rows of old ladies in wingback chairs stare at a widescreen T.V. screen most of the day — sometimes dashing for escape and being gently ushered back to their chair by a kindly nurse. My granny had Alzheimer's and ended her days in a nursing facility. All she wanted to do was go home.
With her own ailing health and physical abilities, all my mom wanted was to not clean up after a stranger multiple times per day for another four years.
I sat with my granny on one occasion, and she told me the same story five times. I excused myself because I couldn't listen a sixth time.
For the people of Illinois, moving to a state that respects how people want to die could be a possibility.
Quality of life
We live longer these days thanks to modern medicine and technology. But I can't entirely agree with giving an 84-year-old diagnosed with dementia a new pacemaker. Maybe if I make it to 84 and I'm free of dementia, I'll change my mind. However, in the last nine years of my granny's life, she caused pain to herself and her daughter.
Dementia then the Alzheimers meant she couldn't remember that she'd been to the bathroom or she'd taken her pills. This escalated to nearly setting the house on fire by putting the electric kettle on the gas stove. Her daughter's life was a nightmare and she only received assistance when she could handle no more.
Yes, we all want to live till a ripe old age and doctors who will keep us alive. But I want to enjoy my time here on this fantastic planet. Don't you? Not make it a living hell for the poor, kind person who somebody pays to look after me.
The State of Illinois provides licenses, regulates, and inspects 12,000 long-term care facilities serving 100,000 residents. It does not legally offer any dignity with dying. If you wanted that you'd have to move to one of the nine states where you can get assistance with dying. Final Options, Illinois is campaigning for Aid in Dying. 
In Illinois, just like everywhere else, terminally ill and suffering people need the CHOICE that an aid-in-dying law will provide. And many of us have loved ones who died in agony because Illinois doesn't have such a law.
You'll need tissues for the video.
In Oregon, he was able to choose a date, a time, and a place to pass. Surrounded by family, in his own bed when the pain became truly unbearable. All other options had been exhausted, and honestly, it was a relief for him to have some semblance of control over the manner in which his life was going to end. Amanda Breeden
Illinois plans to improve its elder abuse programs
The Elder Abuse Task Force released its comprehensive report in January 2021. An incredible amount of work evaluated and enhanced the current state programs to protect the elderly and other most vulnerable populations. The agencies involved recognize the report as the first step to improving specific areas in the future.
If you were to judge the number of dockets initiated on the Illinois Department of Public Health 2021 1st Quarterly Report, you would be horrified by the volume of facilities that violated The Nursing Care Act, were recommended for decertification to the Director of the Department of Healthcare and Family Service, or the Secretary of the United States Department of Health and Human Services for violations in relation to patient care.
Our choices
Situations are many and varied. What you choose to do for your loved ones remains up to you and them. A conversation about a sensitive subject when it's possible to have one might prove invaluable when the time comes to help them transition from able to assisted and from barely living to pass on to the next stage.
I know I won't look after my mom because she doesn't want that for me, two opinionated women in one household didn't work out well the first time! I would also refuse to live in unbearable pain like Grant McGuire.
Illinois can choose to make assisted dying legal. It remains to be seen whether the State can up its quality of care and reduce the number of abuse cases. I'm rooting for all the agencies involved and the residents who will receive improved care in the future.
Families and friends can install webcams to catch in-home abusers in action and ensure they never work in the care industry again. Otherwise, lookout for any signs of abuse.
To report or inquire about elder abuse the following phone numbers are available:
Chicago Department of Family & Support Services — 312.744.4016
Office of Domestic Violence — 1.877.863.6338 (TTY) 1.877.863.6339
Illinois Department on Aging Help Line at 1.866.800.1409.
All calls are confidential and callers may remain anonymous.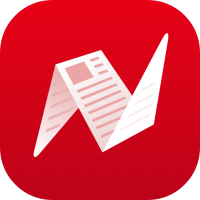 This is original content from NewsBreak's Creator Program. Join today to publish and share your own content.