Life before the Internet was very different. Slower, less informed. Libraries, newspapers and TV, friends and parents provided answers to their children's questions. That is if their children asked. Whatever schools taught students about their bodies in the past didn't work.
Teen Health Mississippi has a novel approach. They are a council of ten youths who travel to educate legislators on what they want to see taught in schools. So far, they've had 100 meetings with legislators and written three bills on the facts of life.
I had my friend, Melanie. She whispered the basics to me at the age of twelve in a science lesson. I didn't know what a rubber johnny was. Jeez, I was twelve! Melanie knew because she and her boyfriend used them.
What I'm saying is, we all develop at different ages. Some of us get physical at twelve years of age and have a baby at fourteen even if we know what we are doing. Some of us don't get physical with boys until we are seventeen and taking precautions.
Naivety plays a big part in some teenager's lives. Some pay the price when they don't use protection. And I'm not just talking babies here.
Awkwardness
Parents back in the seventies didn't always teach their kids about the birds and the bees. Mine certainly didn't. Anything to do with reproduction mom and dad left unspoken. Kids won't always ask; it's way too uncool.
We should worry about the quiet ones. Because the psychology of the matter would cause me to think anyone talking about physical activities probably wasn't getting any. The thing is, teenagers are unlikely to talk about dating in front of their parents. So how would we even know?
Girls can end up expecting whether they know what they are doing or not. Boys would have to take at least half the responsibility, don't you agree?
Viewpoints have changed in the last forty years, even more so since the arrival of the Internet. These days we can look up anything we need to know on the Internet!
Now we can search online for information on how our bodies work, a what happens if I do this?, kind of scenario, and OMG, what do I do now situation!
For instance, if you think or your daughter thinks she'd like to go further with her guy, The Mississippi State Department has some illuminating facts and links to advice for teenage girls.
Comments 1 & 2
As comments from readers of Mississippi ranks highest for babies born out of wedlock show, split opinions range from supporting or not supporting young moms to anger over all the benefits they receive.
"Some women are wise to not marry the baby daddy. And colleges will tell u to have a baby to get free schooling. They told me that."
A couple of comments highlight the lack of support from baby daddies. Unless they have a family who loves and cares for them, teenage girls need to understand that many young men don't want to settle down or would feel trapped with a baby.
"This is the reason Mississippi stays at the bottom. Most of these [teenagers] are on welfare, and the new money for children act will just encourage more of it. So many of these children receive no support from the fathers and are raised by grandmothers and great grandparents, some of whom are way too old to handle the children. This is all the result of our failed welfare system that has destroyed the nuclear family."
Comment 3
"Gee Karen. Nice of you to choose a nice photo of a beautiful young woman with 2 children — White of course. Trying to sidestep any depreciatory feedback or playing it safe? The facts are, statistics on births are ranged from, I believe, 15 yo and up. Therefore the actual picture is skewed right off the bat because there are many girls celebrating their child's 1st & 2nd birthdays by 15! Additionally, births from white women are the lowest in the state. I believe the Blacks and Hispanics, maybe also American Native Indians have the most babies. Unfortunately, the less educated you are the higher chance you are to give birth in Junior High & High School and develop poor nutrition habits, which reflect in being obese. Or commonly referred to today by women as, being thick. Yes, this is a problem, but the answer starts in the H O M E!"
I can only apologize for the choice of image. I don't mind depreciatory feedback. I wanted a mom and two small kids. The picture I chose felt right at the time. I hope this title image plays better to the way the commenter and others see the situation.
The commenter provides much useful information. I hope to substantiate the data in the future. For the moment I'm keeping this unrelated to race.
For some to consider girls thick because they wanted a child or fell for fiction from a persuasive male, then gained weight when their world changed, is plain cruel. The girls concerned don't stand much chance of improving their education while raising their child or children and even less chance if they live in poor neighborhoods.
I'm not even going to touch on the factor that research shows play a massive part in teenage births. Let's just say that Alabama and Mississippi came top, both with 77% of residents rather keen on prayer. How Mississippi will go about addressing that situation is beyond my ability to comprehend.
Some solutions
As humans, we develop at different rates. Naivety or lack of education, being in the moment or determined, can all end a girl in the same position. In the family way.
Luckily, websites like Fact Not Fiction can help teenagers make better choices and provide parents with some clues. A Tik Tok site for teenagers and Power to Decide can all be accessed by anybody.
I'm with you, commenters, for parents making sure their kids know how to handle powerful thoughts, emotions, and desires. Uncomfortable for both parties, but imagine what choices a thirteen-year-old might make when they possess facts from a trusted source? I'm thinking boys and girls!
Education is the solution — openness from parents — teenagers making use of knowledge freely available online. Surely these will make a difference now and in the future?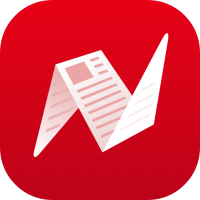 This is original content from NewsBreak's Creator Program. Join today to publish and share your own content.