A hate incident is one step below a hate crime, the FBI encourages you to report any hate-related incident to law enforcement. Report any hate crimes to the FBI.
In a statement released by the FBI National Press Office on June 30, they want to build public awareness of hate crimes. Their press release announces: The FBI Encourages the Public to Report Hate Crimes and Hate Crimes constitute a high priority for them.
The Bureau wants to give the highest priority to prevent the damage destructive behavior has on individuals, families, and entire communities.
Hate Crimes
The United States Department of Justice explains what Hate Crimes Consist of:
Hate in criminal law doesn't take the dictionary definitions: loathe, detest or feel intense dislike nor even anger or rage.
In criminal law, hate means bias against someone, with most crimes committed based on the victim's perceived or actual race, color, and religion. Many crimes also include sexual orientation, gender, gender identity, or disability.
The crime is often a violent crime, such as assault, murder, arson, vandalism, or threats to commit such crimes. If you conspire with or ask someone to commit such crimes, even if they don't go through with the crime, the law may still call it a crime.
FBI Hate Crime Reporting
For the FBI to help you, you need to report any hate incidents or crimes to law enforcement or call 1-800-CALL-FBI. You can also submit a tip at tips.fbi.gov. You may remain anonymous. However, the Privacy Act Statement says:
"You are not required to provide your name or other personal information; however, your failure to supply requested information may impede or preclude the investigation of your tip by law enforcement agencies."
Be warned, though, if you submit tips with no value for the FBI to investigate, they will stop considering them. Like Aesop's fable, where the boy who cried wolf one time too many, the villagers didn't believe him when he told the truth.
Also, giving false information may mean a fine or imprisonment!
The reporting site doesn't deal with emergencies or immediate threats to life. You'll still need to call 911.
Their web form is for federal crimes and tips on terrorist activity only.
The FBI asks you to be specific with the information you give them and only submit it once. They will then use your information for law enforcement and investigative purposes, and they will store the data in various FBI systems.
As we know, publicly reported statistics do not include the names and personal details that enable the identification of a person. However, the FBI and law enforcement will need to use your details to do their jobs.
California State University, San Bernardino (CSUSB) hate crime reporting
According to Report to the Nation: Anti-Asian Prejudice & Hate Crime - City Data Chart (June 1, 2021) dated May 28, 2021, from California State University, San Bernardino, New York State, has the highest number of Anti-Asian hate crimes reported. A surge of 262% in the first quarter of 2021. Recorded hate crimes in 2019 = 13, and 2021 = 47.
San Francisco comes in second with 12 hate crimes reported in Q1 of 2021. Up 140% compared to Q1 2019.
With the percentage of the New York Asian population 14.5%, and SF 35%. I wouldn't have wanted to be an Asian living in NY or San Francisco earlier this year.
Stop Asian American and Pacific Islander Hate reporting
Before the launch of the FBI form to capture hate crime reports, the Stop Asian American and Pacific Islander Hate (Stop AAPI Hate), a multi-lingual online victimization portal, collected their own figures. It's the most up-to-date as the FBI figures for 2020 won't come out until November 2021.
Out of the 20 largest states (page 6), California State came top with 40% of incident reports by Asian Americans and Pacific Islanders.
I admit I don't understand why Anti-Asian American and Pacific Islanders' verbal harassment increased by 65.2% and shunning by 18.1%. Their attackers didn't blame Asian American residents for the coronavirus? I mean, that would be crazy, wouldn't it?
AAPI folks go about their usual business, walking down the street or taking a stroll in the park when their attackers strike. Women respondents made up 64.8% of the total.
A hate incident
I was at the park with a friend and our young children. A large man was jogging by, lunged off the path toward me and yelled "F****** ch***!" in my face before jogging away. We were with our children and too scared to confront him, but he appeared unashamed as he jogged by again. (Riverside, CA)
A physical assault
My mother was ordering food at a [restaurant] when a man tried to hit her in the face. She was able to avoid him, but he yelled a bunch of slurs — "Go back to China!" and "Corona!" — at her before he ran out. (Northridge, CA)
Coughed/Spat On
[I was] crossing the street in San Francisco when a man crossing from the opposite direction approached me, pulled down his mask, yelled at me, "Go back to your country!" and spit on my face before taking off. (San Francisco, CA)
Until a minority of Americans understand that race, religion, and color are not to blame for their woes Asian Americans and other ethnicities will be vulnerable.
Established in state government on February 18, 2021, the Commission on the State of Hate in California will publish its first report on July 1, 2023.
Existing law, the Unruh Civil Rights Act, specifies that all persons within the jurisdiction of the state are free and equal.
In the meantime, we can continue using CSUSB's Center for the Study of Hate and Extremism and Stop AAPI Hate to learn more about hate crimes.
The 189% increase in hate crimes mentioned in the headline refers to the % change from Q1 2020 to Q1 2021 for select U.S. cities. Report to the Nation: Anti-Asian Prejudice & Hate Crime - City Data Chart (June 1, 2021)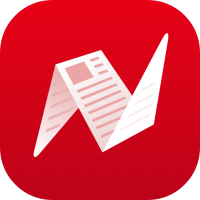 This is original content from NewsBreak's Creator Program. Join today to publish and share your own content.