Criminal Justice Information Services Division, Agency Hate Crime Reporting by State and Federal show Californians reported 1,015 hate crimes in 2019. The highest number in America. The site provides plenty of information on what Californians need to know to protect themselves from being accused of hate crimes.
Hate crimes are prosecuted by city attorneys and district attorneys under California's penal code, while hate incidents can be the subject of civil lawsuits under California's civil code. Rob Bonta, Attorney General, State of California Department of Justice
But here we'll take a look at hate incidences.
What are considered hate incidents?
Think back to school playgrounds and bullies name-calling and insulting anyone they liked. It's also okay to display hate material on your property and you can post hateful material as long as it doesn't result in damage to property. Giving out hate materials in public is considered a hate incident. These are just some examples.
If your hate speech doesn't interfere with the civil rights of others that's fine. but it becomes a hate crime if you threaten a person or property.
California law considers hate incidents as freedom of expression, protected by the First Amendment. This means anyone can legally call someone something hateful and hurtful and get away with it.
Thousands of hate incidents and hate crimes happen all over America every year. The State of California encourages the reporting of hate crimes. City attorneys and district attorneys under California's penal code will prosecute the people who commit them.
Under California's civil code, hate incidents can be the subject of civil lawsuits.
But what can we do to defend ourselves against hurtful and damaging hate speech?
In SNYDER v . PHELPS et al., Snyder, the father of a dead soldier filed a diversity action against Phelps, the founder of Westboro Baptist Church. The reason? Phelps and his six members of his congregation, including his daughters, picketed Snyder's son's funeral in Maryland. Their placards displayed words stating that God hates America because it allows homosexual men in general and in the army.
Phelps and his parishioners acted in accordance with local law enforcement. They positioned themselves 1,000 feet from the church where the funeral of Marine Lance Corporal Matthew Snyder took place. Their peaceful actions lasted thirty minutes before the funeral.
The jury found in favor of Snyder. They held the county of Westboro liable for millions of dollars of compensation and also wanted to punish the county for inflicting harm on Snyder.
Westboro challenged the verdict because it was excessive and the First Amendment fully protected their words and actions. The District Court judge reduced the monetary punishment amount but maintained the verdict that supported Snyders allegations: state tort claims of intentional infliction of emotional distress, intrusion upon seclusion, and civil conspiracy.
However, the Fourth Circuit reversed the verdict.
Held: The First Amendment shields Westboro from tort liability for its picketing in this case. Pp. 5–15.
The statements made by the Westboro parishioners were raising matters of public concern, couldn't be proved false, and they expressed their opinions through hyperbolic rhetoric. Their use of exaggeration provoked strong feelings and caused strong impressions. Both perfectly legal reactions to their actions.
How victims of hate speech might have their incidents recorded and reported might prove impossible. Unless they go through with a civil lawsuit.
Unfortunately, the Snyder v Phelps case showed hate protesting with vile language as acceptable because no rights were violated and no crimes committed.
We don't have to keep behaving this way
Hate incidents are unpleasant for many people. However, we are entitled to our opinion and we can choose to hurt anyone we please. Just so long as the hurt comes in the form of verbal or printed material on public land or on our own property.
We can learn to understand our racial biases. First, we would have to accept that many of us have been programmed for much of our lives to be racially biased towards anyone who is different from us and the social majority. Governments, schools, and organizations in any walk of life have failed to set good examples for decades. Centuries even.
California's Department of Justice has made many publications available on how to prevent and educate against hate in all areas of our lives, but they mainly support hate crime.
To stop hate incidents will take time and many conversations to understand each other. It may never happen because we hold radically different belief systems and we each think we are right.
In the meantime, we don't have to stand and take hate speech from anyone. Where possible, we can turn our backs, walk away and take the wind out of any hater's sails. Deflate the bullies. Stand tall and be the better person.
If you live in California, you have the opportunity to report any hate crimes you witness or experience. In fact, you can report hate crimes all over the United States of America.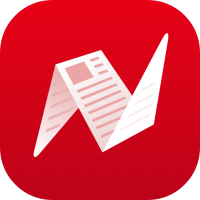 This is original content from NewsBreak's Creator Program. Join today to publish and share your own content.