Both Blacks and Whites kill but do we know whether whites are killing blacks or vice versa? Maybe Whites kill Whites and Blacks kill Blacks. People who commit hate crimes against people with different colored skin, as the name of the crime states, hate them for being different. For not wanting them to take "their" jobs or receive money from the state or Federal Government.
A comment left on New York: Blame Minstrel Jim Crow for today's racial stereotypes on March 26 by Jackie Childs asks:
"so what explains the hate crimes committed by blacks against every other race?"
I thought it only fair to answer her question after a bit of research.
You'd think that Blacks would have many more reasons to attack whites than the other way around. The figures tell a different story.
The FBI released Hate Crime Statistics, 2019 showed 6,406 known hate crime offenders, of which 52.5 % were White, and 23.9 % were Black or African American.
The top three crimes carried out:
41.8 percent committed simple assault.
33.8 percent intimidated their victims.
22.5 percent committed aggravated assault.
Let's include property; 1,598 known hate crime offenders committed crimes against property. The top three crimes:
65.4 percent committed destruction/damage/vandalism.
14.2 percent committed robbery.
11.2 percent committed larceny-theft.
Racial inequity in fatal US police shootings, 2015–2020 from data compiled by the Washington Post between 2015 and 2020 researchers determined fatal police shootings of Black, Indigenous, and People of Color (BIPOC) happened constantly.
BIPOCs, compared with Whites, suffer significantly higher death rates in the majority of possible victims.
The researchers concluded the sheer volume of fatal police shootings provoked a public health emergency. The poor health of BIPOCs means they urgently need help.
To achieve health equity in America, critical consideration from health professionals to urge policy efforts to overcome this injustice is desperately needed.
I'd hazard a guess that uneducated White Americans commit most hate crimes because they would rather blame a Black or African American for their problems.
In the main, Black men kill other Black men, and White men kill other White men. I include murder to demonstrate that each race tends to kill its own kind.
The exception to this catchall? Police officers kill more than three times as many Blacks as Whites, a study written by researchers Jaquelyn Jahn and Gabriel Schwartz at Harvard T.H. Chan School of Public Health states:
"Nationally, black people are at much higher risk of being killed by the police, but in some places, the difference is truly enormous: Black Chicagoans are more than 650 percent more likely to be killed than white Chicagoans."
Know their names share the names of some of the Black lives lost to police fatalities.
A quick trip through history
Portugal and Britain were the two most 'successful' slave-trading countries accounting for about 70% of all Africans transported to the Americas. Britain and the Trade
I'll put it simply so every educational level can understand. Especially the uneducated White people who still believe they are superior to Blacks.
African Americans snatched from their homes and sold as slaves from 1640 to 1807 won freedom in 1865 with the 13th Amendment. Yet, they continued to face life marked as inferior humans, despite being born in the United States.
Generations of White Americans led by their "betters" continued to behave as they always had. Even when new laws gave Blacks equal rights in The Civil Rights Act 1964.
In the past year, finally, the true horror of the death of a man for being Black grabbed the attention of many powerful White business influencers, an empathic President, and progressive Mayors. People who will do their damnedest to correct the wrongs of the Portuguese and British who thought they were superior to the people they stole.
The people who diminish anyone whose skin is a different color may find themselves excluded by the more informed members of their communities in the future. Fortunately, many kind and generous-hearted folks find it within themselves to forgive.
I truly hope people of color will get the help they need urgently so they can rise from the poverty White society put them in. Plus, because America is a fair and just county, poor, uneducated White folks will also benefit from appropriate assistance, I'm sure.
In answer to New Yorker, Jackie Child's question, I'd say systemic injustice has reached a point where punishing people for their skin color and their level of education no longer stands up. Both Blacks and Whites living in poverty need help to end hate crimes.
It might take decades, perhaps generations, to reduce hate crimes. For Blacks to trust Whites after centuries of cruel intentional mistreatment, maybe never.
Whites who see Blacks as an instant threat, especially those in power and carrying guns, need to amend their way of thinking. I suspect Blacks will keep their guard up for a long time to come.
Your bleeding-heart liberal and proud of it.
Resources
Lett E, Asabor EN, Corbin T, et al Racial inequity in fatal US police shootings, 2015–2020 J Epidemiol Community Health 2021;75:394-397.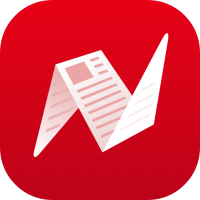 This is original content from NewsBreak's Creator Program. Join today to publish and share your own content.