Downtown is ripe for recovery from lockdowns, homelessness, shooting up, and shootings. Freeing locals from fear and spending time outside in their neighborhoods should come soon. Events are rumored to start in July with ten art activations on Wednesdays and street ambassadors in late August.
Mayor Breed's Small Business Recovery Act and her Shared Spaces legislation were announced May 25 on Twitter, Facebook, and in the press. But very little information has appeared since then. SFWEDNESDAYS WordPress site looks ready to be populated with events. Nothing yet, keep checking though.
With the city open and almost all restrictions removed on June 15, the excitement mounts for what the Shared Space events will include.
"A vibrant, thriving, and healthy Downtown is essential to San Francisco's recovery. Our downtown is a core part of our city. As we continue reopening and moving forward on our recovery, we need to make investments now to ensure our downtown area is welcoming, clean, and attractive, so that people want to come back and spend time in the area." Mayor Breed
The idea for the events, which will take place in downtown alleyways, streets, transit hubs, and public plazas, will be a collaboration between the City and the local arts community.
Activations in other major cities have included light installations in alleyways. I'll wager you were thinking I'm not walking down any alleyways in the Tenderloin. You might change your mind after seeing Garrison Canal by Andrea Polli.
She created a new light work that turns the Garrison Place alleyway into a kaleidoscope tunnel big enough to stroll through. Located in Garrison Place, between the 900 block of Liberty Avenue and Exchange Way, Pittsburg.
SFWednesdays on Facebook announce $1 million to spend on cultural events, music, and dancing in key downtown locations.
The South of Downtown Activation (SODA) Shared Urban Space worked with California College of the Arts students and faculty to visualize proposals for a community area on Spear Street Cul-de-Sac at the base of the Bay Bridge Pier and the Embarcadero.
The SODA video may give you some idea of what to expect downtown this summer.
In Mayor Breed's San Francisco homelessness plan springs into action, clearing encampments and offering other shelters, I mentioned the introduction of much-needed ambassadors to reassure everyone in the downtown area:
In full SF engagement community-style, Mayor Breed's Downtown Recovery Plan for San Francisco will see returning workers, tourists and residents welcomed, guided and assisted by fifty Community Ambassadors.
The cultural and social engagement events of SFWednesdays will appear for two-hour sessions in various outdoor locations between 12 noon and 6 pm, starting in July. The City proposes $1 million for these activations.
We've also got the proposed investment of $7.5 million in retired police officer ambassadors protecting the streets for locals and visitors to enjoy in late summer.
Hallidie Plaza, too, will receive $1 million in much-needed improvements 48 years after the City set it 20 feet below ground level. At least then it looked decent enough for a while. This year the planned overhaul includes a good clean-up and some pretty plants with another $1 million earmarked for the next financial year.
The header image, taken By Matt Baume from Seattle, USA - Nearly Sunset, CC BY-SA 2.0 in 2010, shows Hallidie Plaza in an appealing light. Unfortunately, the urban space has suffered from misuse for many years.
A Cable Car Coffee kiosk installed in June 1998 encouraged passersby to stop and sit with a cup of joe for a while but also deterred the homeless from using the plaza for various unsavory purposes. Sadly, also in 1998, the removal of some benches and trees only served to dissuade any kind of relaxation for workers at lunchtime or shoppers looking to rest their tired feet.
Let's hope all three of Mayor Breed's business recovery plans and events get rolled out in time for downtown San Franciscans to enjoy during the summer, as well as spending time browsing and shopping in the local businesses that support their communities all year round.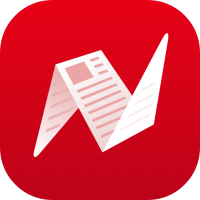 This is original content from NewsBreak's Creator Program. Join today to publish and share your own content.