San Franciscan choreographer and Art Director, Sean Dorsey, offers tantalizing Meat Festival performance highlights from past festivals and archival footage from the last 20 years for your delight. Register for on-demand shows through Sunday 27 June.
He shared a quote with me for NewsBreak readers.
"We're celebrating our 20th Anniversary festival in a BIG way! We've expanded the festival to two weeks, commissioned all-new work especially for our Anniversary, scoured the archives to bring audiences gorgeous past performances, and are offering the entire festival for FREE this year."
Sean is also an amazing dancer himself, as this photo shows. Sean Dorsey Dance 2021 Fresh Meat Festival
You can choose to register for any or all five of the #reFRESH past performances & archival footage plus three #superFRESH programs first shown last weekend from here. All are available to watch on demand.
I highly recommend program performer Janpi Star. A young man lays on the floor of a small room. It's just big enough for him to lay flat and spread his arms and legs out with maybe a foot extra all around.
The room is dark but illuminated by a torch in each of his hands. His movements cast light and shadow, you can feel yourself swaying to his graceful display of powerful upper body choreography. His effort defies gravity and draws you into his world of dance.
Janpi Star's video stunned me about halfway through. I won't reveal why here. Please register for program two of #superFRESH to see what happens when he does a handstand. You can watch anytime through to Mon, Jun 28, 2021, 7:59 AM BST.
Jahaira and Angelica perform a breathtaking Latin dance as the finale for the program. You can register via the link above.
This same-gender couple launches a new social dance called Queer Sabor-Dance Party on July 1. The party takes place on the first and third Thursdays of each month at Que Rico Nightclub and Restaurant, 381 15th Street, Oakland, CA.
Jahira and Angelica's Facebook page gives details and you can book your place here. Tickets are $10 for social dancing with DJ Ron from 10 pm to 1 am, which you can buy at the door. For a beginner-friendly class with Angélica & Jahaira at 9:30 pm please book your $15 ticket early.
IMAGE FEATURES THE 6 ARTISTS/ENSEMBLES COMMISSIONED TO CREATE NEW WORK FOR THE 20th ANNIVERSARY FRESH MEAT FESTIVAL: Jahaira & Angelica, DANDY, J Mase III, Antoine Hunter / Purple Fire Crow, Lady Dane Figueroa Edidi, Mark Travis Rivera

In Lak'ech Dance Academy exists to welcome queer and trans-gender Afro Latin Dance community. An inclusive space where Jahira and Angelica help their students use dance to improve their self-care and to heal. It may be a queer space but allies are welcome too.
In Lak'ech Dance Academy represents queer and trans visibility in the hopes to influence open mindedness, which in turn, will have a positive impact on the LGBTQ+ community as a whole.
This 2017 video shares Jahira and Angelica's introduction to In Lak'ech Dance Academy.
Trans March Resource Fair – in-person
Trans March has collaborated with San Francisco Municipal Transportation Agency's Shared Spaces to create a safe space with a street closure on Dolores Street (between 18th & 19th Streets) to host a Resource Fair. Space will be regulated with 100 guests per hour. This will take place on Friday, June 25, from 11 am to 4 pm.
On Saturday, June 26 at 12:00 PM (PDT) The Bay Times and others are sponsoring PRIDE BRUNCH 2021: Live at Home (for most of us). What a fantastic idea! For those with big pockets and who'd like an in-person experience, tickets start at $1,000 for the Pride VIP Experience. You'll have to be quick because at the time of writing there were five tickets left to stay overnight at The Palace Hotel on Friday 25th.
The $100 Pride Brunch Single Ticket includes: $20 digital gift card to use on any restaurant on DoorDash. Special gift bag delivered to your home. (Delivery area only in San Francisco) and Access to event.
If you don't need brunch you can buy a $50 Tune-In Only ticket.
For Premier Sponsors if you'd like to book a virtual table for ten, the price is $10,000 click here and scroll down to the bottom of the page. Rainbow sponsors pay $5,000 for a table of eight and Community Sponsors can buy a table for six for $2,500. The goodies received depend on the value of the table you purchase.
If your pocketbook won't stretch to $50, you could brunch at home and binge on Fresh Meat Festival San Francisco videos.
Header image Vanessa Sanchez & La Mezcla 2021 Fresh Meat Festival Photo: Anthony Thornton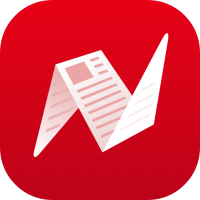 This is original content from NewsBreak's Creator Program. Join today to publish and share your own content.