This city fascinates me for the wild contrasts present in its history and more recently. Sadly, the knowledge that 1 in 51 people in the city experienced a violent crime in 2020 would be enough to discourage many from visiting for sightseeing.
Would you want to visit a city famous for aggravated assault, armed robbery, rape, and murder? Perhaps the danger is the magnet that draws in the morbidly curious. However, the architecture, local craft beer, and tasty eats also attracted 19 million tourists in 2016! The Henry Ford museum alone attracted 1.8 million visitors in 2019, and let's not forget Detriot's famous Motown Museum.
Of the different violent offenses committed in 2020, according to the Detroit Government, Part 1 Crimes File, Detriot had 13% more Part 1 violent crimes than in 2019. But 21% fewer robberies and 9% fewer carjackings. Non-Fatal Shootings went up by 53% in 2020 compared to 2019 and Detroit saw an increase of 19% more homicides.
Good news for homeowners last year, though, because Part 1 property crimes fell by 24% and the number of vehicles stolen reduced by17% in 2020.
While it might cause worry to know 102% more gun-related arrests were made in quarter 3 of 2020 than in the same period of 2019, you'll be relieved to hear the non-fatal shootings rose by 53% whereas homicides increased by only 19%.
On the positive side of the coin, 1.5 businesses signed up to the Project Green Light Detroit Partners (PGLD) which is a 10% partner increase in 2020. PGLD includes 733 locations, they made 364 special patrol visits per day, that's 133,056 for the year and a 32% increase compared to 2018.
Unfortunately, any facial recognition technology private for-profit companies use may be banned in the near future, especially with U.S. Rep. Rashida Tlaib on the case.
Amnesty International launched a campaign to ban the use of facial recognition systems in January 2021, stating that "the technology is invasive, turns our identities against us, and undermines human rights. It also runs the risk of being weaponized by law enforcement."
Photo by cottonbro from Pexels
In May, members of the bipartisan U.S. House Oversight and Reform Committee all voted to request a ban across the United Stated of any systems that use facial recognition. At least until experts have evaluated the software and regulations put in place to protect the privacy of individuals.
"Policing our communities has become more militarized and flawed. Now we have for-profit companies pushing so-called technology that has never been tested in communities of color, let alone been studied enough to conclude that it makes our communities safer." Rashid Tlaib
This particular video may or may not be helpful in identifying the use of a lethal weapon to spray a parked vehicle with the driver inside.
Top sights to visit
On the positive side of the coin, tourists adore Detroit architecture and I can see why.
The stunning Art Deco architecture of the Guardian Building (aka Cathedral of Finance because of its resemblance to a cathedral) decor would attract Tiffany lovers. Tiffany designed the clock in the center of this Monel metalwork.
A mosaic of a pine tree and text by Ezra Winter, behind the security guard's desk in the lobby, states the purpose of the Union Trust Company:
"Founded on principles of faith and understating, this building is erected for the purpose of continuing and maintaining the ideals of financial services which promoted the organization of the institution".
Henry Ford Museum has free admission for members and memberships start at $55. They are valid for 365 days. Membership includes access to Edison Institute, Greenfield Village, and Henry Ford Museum. You'll find the 1950s era Oscar Mayer Wienermobile in Henry Ford Museum of American Innovation.
You can book an all-singing, all-dancing (literally) tour at the Motown Museum.
If you are a fan of Motown memorabilia the current limited-time exhibit Capturing a Culture Change: Motown Through the Lens of Jim Hendin covers the cultural history of the 60s and 70s featuring photographs, authentic equipment, and "art"ifacts.
Last, but definitely not least, Hitsville U.S.A. where you can tour the legendary home of Berry Gordy and Motown Sound.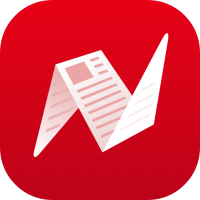 This is original content from NewsBreak's Creator Program. Join today to publish and share your own content.