Mayor Breed's City of St Francis may do well with a prayer attributed to his name. Homelessness is one of her top six priorities. The other priorities include: protecting and expanding rent-controlled, and creating more housing including affordable homes.
Public safety is a key element of community life and the Mayor intends to ensure people are safe in their neighborhoods while the city awaits criminal justice reforms. Recently a private company called Urban Alchemy received payment from the city to provide their unique approach to handling situations on the Streets of San Francisco. Previously private owners and tenants paid for the Tenderloin and Mid-Market work carried out by Urban Alchemy.
Transforming people and urban spaces with respect and compassion to heal communities and cities. Urban Alchemy.
While not everyone is a believer, the Prayer of St Francis has long been a comfort to millions of World War soldiers and addicts attending Alcoholics Anonymous. I read it for the first time today. It made me cry.
Although named for St Francis of Assisi, evidence lacks proof of the claim. Instead, the originator hails from France, possibly written by Father Esther Bouquerel in 1912. He founded The League of the Holy Mass and wrote the prayer in a small spiritual magazine called The Little Bell.
You might enjoy the beauty of this in song form with a joyful harmony and angelic voice.
Let's bring the love
The good practices of President Biden's Community Revitalization Fund and the Mayors of many enlightened cities across the nation, including Mayor Breed. Her grassroots up approach proposed in her Public List of Budget Requests — Updated 6.10.21 gives us a detailed view of what she wants to change for the better in every imaginable walk of down-trodden life.
The fourteen-page document spotlights vital areas of improvement. No band-aids, but long-term solutions based on funding to enable impoverished minorities to learn and grow and thrive in the coming years. Disregarded neighborhoods and communities will benefit from electronic devices for juniors and seniors. These devices will enable school and language learning.
San Francisco's Office of Economic and Workforce Development works with neighborhoods to make them more diverse, healthy, and vibrant. Creating an atmosphere where businesses can thrive. The team wants to improve opportunities that will enhance the quality of life of all San Franciscans.
If as:
a business owner you would like help navigating regulations,
an entrepreneur to find resources,
a jobseeker to get hired,
an organization to acquire sustainable space,
and much more, you can learn more by checking out the OEWD website.
We lead the approval and implementation of development projects, ensuring that our City's spaces create jobs, recreation, housing, community benefits, and services for those in need.
In honor of Pride Month
On the OEWD list for the upcoming financial years 21-22 and 22-23, four of the newly proposed community items totaling $890,000 in funding include:
helping Transgender community members, formerly incarcerated and houseless to become part of the workforce.
connecting young women and gender-expansive youth to services and support throughout the city via targeted youth outreach in specific zip codes.
a housing subsidy program for special populations: transitional age youth, young mothers, survivors of human trafficking and former sex workers, transgender and GNC youth, survivors of community violence.
youth and special populations such as transitional age youth, young mothers, survivors of human trafficking and former sex workers, transgender and GNC youth, survivors of community violence (on probation or at risk of being criminalized), and their families would be supported by the implementation of a wellness committee and mentors.
The total budget amount requested for 2021–2022: $546,706,618. I'll be reporting on other budget requests to bring about never-before-seen, nor imagined, changes to previously neglected communities in the coming weeks.
I'd welcome your thoughts on the budget requests.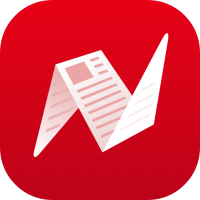 This is original content from NewsBreak's Creator Program. Join today to publish and share your own content.