For the moment, despite moving the homeless on and clearing away all their possessions, the streets of the Loin remain dangerous. The shooting at Turk and Taylor outside a convenience store presents a powerful reason not to enter the Tenderloin area at night.
On June 2nd, was it really a dice game that prompted a man to fire on people going about their business and injure eight of them? I fail to understand how such an act could come from a sane person. Therefore he must have been mentally altered in some way. Luckily, his anger helped him miss his intended target and the innocent people he hit were treated and released from the hospital later.
Mohammed Nuru decided he'd like some of his colleague's chips on June 2nd. Allegedly, he brandished a knife at a fellow volunteer in the kitchen at the Marin, SF, Dogpatch branch.
How a man who helped out at a food bank nearly every day last year can fall so far as to be investigated for corruption and now allegedly threaten a colleague is baffling.
Did the colleague over-react or has the former Director of Public Works lost the plot? The police are investigating but with no witnesses, their task will be difficult.
How about some fun facts and info about San Francisco?
1. Cable cars
They once ran all over the city. Sadly, only three lines operate when not shut down because of the coronavirus. The site owners ask for people to check regularly to find out when they reopen.
2. Lombard Street versus Vermont Street
Did you know it was famous for being the most crooked street in the world? It would be easy to think, ooh, does it have a history of gangsters or bootleggers? Nothing so violent but still dangerous! It was built in the 1920s.
The road was designed specifically to stop cars from hurtling down a dead steep hill and crashing into the busy road that ran at the bottom. Instead, the road builders created eight hairpin bends or switchbacks to force drivers to brake and turn, thus slowing them down on their careful descent.
It's now a major tourist attraction. No doubt for its attractive red bricks. However, the not so popular Vermont Street in the Potrero Hill area is actually steeper and considered the most sinuous or curvy road. It's shorter and only has seven bends but perhaps it's not so attractive concrete surface makes it less appealing to tourists.
According to Jayms Ramirez, Vermont is the crookedest street. He measured it for a TV show called Fact or Fiction on the Travel Channel in 2014. Vermont Street has a sinuosity of 1.56 versus and Lombard Street 1.2. Well there you go.
Have you seen it? I could sit and look at it all day! Constructed in 1937, it was considered a marvellous feat of engineering and at 1.7 miles long - the longest suspension bridge span in the world! Since then New York's Verrazano Narrows Bridge (1964) and then Japan's Akashi Kaikyo Bridge (2019) have superseded the Golden Gate Bridge record.
4. View of the Bay
The marketing information says there's nothing much to look at down at pier 30 where Red's Java House sits. I beg to differ.
"You Can't Get Food Like This in the Best Restaurants in Paris"
The line above, written by Jeff Goodby, an advertising whiz, is true. You really can't get food like Red's in Paris!
In 1991, Herb Coen asked how could a small eatery like Red's afford billboards all over town?
It's not what you know but who knows and loves your food! Gannett Outdoor Advertising's marketing manager, George Burrows, organised the billboard campaign for free. Being a super fan of Red's little hut down at Pier 30, meant masses of new customers for the burger, dogs, and chilli joint.
You can still get your favourite foods at Red's Java House, just follow the directions here.
So, despite the unacceptable behaviour of the few, San Francisco is still an exciting and interesting place to visit.
Mayor London Breed and her colleagues are doing everything they can to improve the quality of life for residents and visitors on the streets of the Tenderloin area in San Francisco.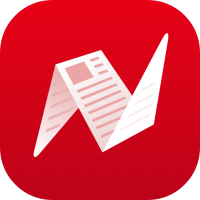 Sources
8 wounded in shooting in San Francisco's Tenderloin
Vermont Street (San Francisco)
Golden Gate Bridge Surprising Facts