February 15 saw Govenor Sisolak announce plans for reopening of businesses up to May 1.
Photo by Enric Cruz López from Pexels
Some businesses are moving to 35% capacity until March 15 when 50% capacity will be permitted. These are indoor activity establishments. Exercise studios and gaming and also restaurants and bars.
Businesses moving to 50% capacity from February 15 are museums and art galleries. This news will be a relief for the arts community as well as lovers of art. Also for families because zoos, aquariums, and community and recreational centres are reopening their swimming pools.
For all you shopaholics, your favourite mall and retail stores are open for you to stroll around. Socially distanced, of course.
A great relief for many who prefer to visit their local medical and recreational cannabis shop to buying online. Planet 13 on West Desert Road offers in-store shopping, home delivery, and curbside pick ups. They also have healthy snacks for when you get the munchies. Browse their website for daily specials.
If you are feeling in need of a mind boost of a different kind you might enjoy speaking with the experts at The Healing Place:
In our Las Vegas center, we offer a range of holistic services focused on your mental health and wellness, including therapy, reiki, yoga, and meditation.
More uplifting news for celebrations. Organisations started submitting plans for gatherings of up to 100 people (or 35% of the fire code capacity). Events reviewed by local health authorities and approved by the state agency were able to go ahead from March 1.
Three images above courtesy of Nevada Health Response
For outside events you might like to consider this unique idea of using horse trailers as novel bars. There's one for every taste. Horse Trailer Hideout offers packages for events. They will provide a bartender with accompanying equipment for $499.
They'll also provide wine, beer, and or liquor at varying price points per guest. There's also a non-alcoholic beverage package at $1 per guest. This is a fabulous way to welcome the spring with your family and friends.
Everyone desperate for some no-commitment physical contact will have to hold on until May 1st when adult entertainment premises reopen for business. The same goes for nightclubs. I can't imagine socially distanced and masked boogieing, can you? Karaoke solos and duets would work, though.
Beauty parlours in The Venetian Resort, Canyon Ranch, I recall from a trip there, are excellent. They offer a menu of spa treatments, therapies and massages. They also have strict rules on the wearing of masks.
Say goodbye to worries and say hello to finding renewal here at Canyon Ranch Spa + Fitness with our 80 minute Canyon Ranch Custom massage and 50 minute Canyon Ranch Custom facial.
The Governor doesn't mention theatres in his update. V Theater and Saxe Theatre are hopeful they will be opening the Beatleshow in early 2021. Visit their website to grab tickets as soon as you can.
If you are a big Elon Musk Fan, you'll be excited to hear his Boring Company's Las Vegas Convention Center Loop, an undergound public transportation system will be opening in 2021.
AEVs or automated electric vehicles will transport convention attendees from the New Exhibit Hall to the existing North/Central Hall. The walk between the building takes 15 minutues. The AEVs travel at 155 mph and will get you there in 1 minute!
Musk's vision is to alleviate traffic congestion by boring tunnels many levels deep under the Convention Centre. He reasons that tunnels are far more practical than flying cars in this FAQ.
Here's all you need to know in video form:
A revolution in transport is happening in Las Vegas this year!
Follow me to see more articles like this.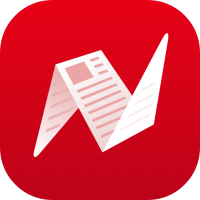 ...