Your garden is a haven for pollinators.
Photo by Emiel Molenaar on Unsplash
There's a lot of interesting information on the Butterfly Conservation website. I had no idea butterflies had declined by such a huge percentage.
Quote from the Butterfly Conservation website:
The new analyses provide further evidence of the serious, long-term and ongoing decline of UK butterflies, with 70% of species declining in occurrence (based on the BNM distribution data) and 57% declining in abundance (based on the UKBMS) since 1976.
It's not all doom and gloom though. Despite the loss of their natural habitats over the previous decades, the most recent ten years has shown that for some of the species threatened with extinction, the declines have halted and even small recoveries have been seen in some areas.
Examples include the Duke of Burgundy, Pearl-bordered Fritillary and Dingy Skipper. Landscape-scale conservation projects targeting threatened species have proved successful and should be rolled out to cover more species in more landscapes. State of the Nation Assessment
Free to use (CC0) A pearl-bordered fritillary butterfly.
You might be interested to know what caterpillars like to eat.
The caterpillars that metamorphose into the most colourful butterflies adore common nettles.
Urtica dioica is also good for humans with arthritis and back pain, it may reduce inflammation according to Healthline. The Latin word uro means to burn, which makes sense because a temporary stinging burn is exactly what you'll get from a stinger.
Cooked or dried nettles may also help reduce blood pressure, aid blood sugar control. They may also treat enlarged prostate symptoms and hayfever. Although some research shows nettles may be no more effective than a placebo.
Photo by Bruno Kelzer on Unsplash
Your garden is a haven for pollinators
If you were thinking about chopping all those stinging nettles at the bottom of your garden down, you might prefer to save yourself the chore. Leave them for hungry caterpillars to munch on.
Red admiral and peacock butterfly caterpillars are very attracted to nettles. They are quite keen on thistles and grasses too.
In a recent quiz at work in a COVID-19 Test and Trace call centre, while we waited for the almost non-existent cases that might flood in at any time, I was reminded of and learned quite a few new collective nouns. One of the quiz questions was: What are the collective nouns for butterflies?
Other group nouns for butterflies are a kaleidoscope, flight, and a rabble. A kaleidoscope of butterflies is my favourite choice with a flutter coming a close second.
I couldn't resist sharing this link to CPRE - the countryside charity - with you because the photos are exquisite. Plus you might enjoy the rest of the website about the Great British Countryside.
Here are some of my own snaps, certainly not professional, but I was delighted to capture the peacock butterflies in the smaller of two botanic gardens in Prague, Czechia.
Can you see the peacock butterflies?
A peacock butterfly and the author's shadow.
Spot the peacock butterfly!
Can you see this one?
In Dunfermline, Scotland last year, I caught a small tortoiseshell enjoying its favourite purple flower nectar from a buddleia.
Resources for creating pollinator paradises
If you'd like to go a step further, Native American Seeds provide a Butterfly Retreat Mix. This seed mix grows into a feast for butterflies and other pollinators.
Even the US government offers incentives to farmers via various services. Conservation Farmers Can Bee Friend Pollinators shares information and links to incentives, stewardships and easement programs. They can provide financial assistance to aid the implementation of environmental, conservation and agricultural practices.
For home gardeners, the National Resources Conservation Services division of the United States Department of Agriculture provide helpful tips on How Gardeners Can Help Pollinators.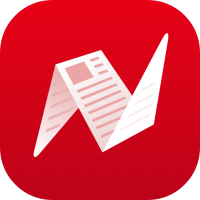 All images author's own unless stated otherwise.