Whether you're on the run and need to grab a cup of coffee to go, or are in the mood to sit and sip awhile, it's nice to have a good go-to coffee shop. These three spots meet all those criteria and more. Conveniently located in Shelby County, Kentucky, you'll find each one not far from Interstate 64, US Route 60, and other main arteries in the north central part of the state.
Sixth and Main Coffeehouse
A downtown Shelbyville fixture since 2005, Sixth and Main Coffeehouse is located at 547 Main Street at the corner of, you guessed it, Sixth and Main Streets. In addition to delicious fresh roasted coffee, this cozy shop also serves espresso drinks, as well as other hot and refreshing cold beverages. While you're there, indulge in yummy homemade goodies, such as scones and Kizito Cookies, or take some of their whole bean coffee with you to brew at home.
Steeped in rich Shelby County history, the building that houses the coffeehouse was built around 1860. In addition to serving up great coffee, Sixth and Main also sells new and used books. They regularly host readings and signings by local authors, as well as exhibits by local artists and photographers, whose work often graces the walls inside the shop. With cozy indoor and seasonal outdoor seating, free wifi and fast, friendly service, Sixth and Main is a great place to get that much needed cuppa joe.
Open Monday – Saturday 7 am – 6 pm, Sunday 8 am – 1 pm. Free on street parking is available. Call (502) 647-7751 or visit their website for more info or to order ahead.
The Paddock
Located at 700 Main Street in Shelbyville, The Paddock Coffee, Eats & Gatherings is another great spot to grab a cup of coffee in the historic downtown Shelbyville area. With dining space ranging from cozy tables to bar style seating, their coffee shop is "intentionally designed to inspire, encourage and connect you to others."
Their delicious coffee and other specially made beverages are available during regular hours, as are other mouthwatering breakfast treats, such as muffins, sausage English muffins, and frittatas. If you're visiting closer to lunchtime, you might want to check out their freshly made salads and other sumptuous offerings.
The Paddock also hosts special events and programs, and has space available for small gatherings. Open Monday - Saturday, 6:30 am - 2:00 pm. Free on street parking is available. For more info or to order ahead, call 502-321-1778 or visit The Paddock online.
Brick + Mortar Coffeeshop
You'll find another great place for coffee at The Brick-and-Mortar Boutique and Coffeeshop in Simpsonville. Located at 6999 Shelbyville Road, this local gem offers great coffee, food, and a fun, friendly atmosphere. Whether you're looking for black coffee or something more mellow, Brick + Mortar has you covered.
Brick + Mortar also serves cold beverages, with an appetizing assortment of iced coffees, teas, lemonades, frappes, and more. Their breakfast menu includes items such as toast and local homemade jam, granola and yogurt, and the "Elvis Presley", a combo of bread, peanut butter, bananas, and honey. Featured sandwiches include tuna and chicken salad, as well as good old peanut butter and jelly.
Need to indulge your sweet tooth? Then you'll want to check out their cookies, pound and other cakes, ice cream, and pastries, too. While visiting, be sure and check out their mugs, sauces and jams, craft kits, and other lovely items and gifts.
Open Monday – Wednesday 7 am – 3 pm, Thursday – Saturday 7 am - 5 pm. Free parking is available. For more info call (502) 405-3126 or visit their Facebook page for updates and specials.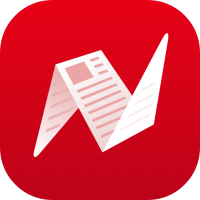 This is original content from NewsBreak's Creator Program. Join today to publish and share your own content.